Jobs
Where Are Greater Boston's Elite Workers?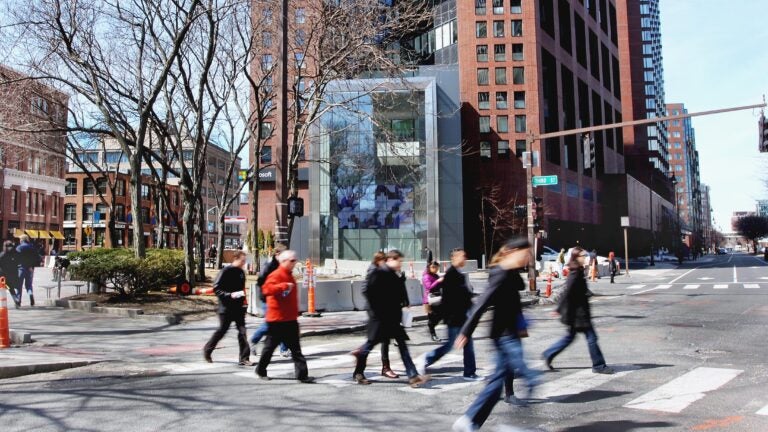 Four different communities in Greater Boston are havens for members of the knowledge-based workforce according to a new list by the author of 2002's "The Rise of the Creative Class.''
Brookline, Cambridge, Newton, and Arlington placed among the top 20 communities nationwide for workers that do "creative class work,'' Richard Florida writes in the Atlantic's CityLab.
The "creative class'' is the group of knowledge-based workers whose ranks include entrepreneurs, technology professionals, attorneys, life science workers, and other high-skilled professions.
Here's how the Greater Boston stacks up, according to Florida:
1. Cupertino, California – 76.9%
5. Brookline – 74.2%
7. Cambridge – 67.9%
8. Newton – 67.5%
20. Arlington – 61.1%
In a phone call, the director of Boston-based Creative Class Group Steven Pedigo, who is a research partner of Florida's, said there are about 42 million creative class workers in the U.S. which makes up about one third of the entire American workforce. On a global scale, that number swells to 150 million creative class workers.
The creative class also has a strong influence over a community's economy, according to Pedigo, who is also director of NYU's Initiative for Creativity and Innovation in Cities. These workers account for about half of all workforce income and control 70 percent of a community's discretionary spending.
Locally speaking, Pedigo said the average household income of Boston-area creative class workers is more than $154,000 annually.
While Brookline might have a greater population of creative class employees, Pedigo said Cambridge hosts plenty of "anchor institutions'' for the creative class workers to find employment, including universities like MIT and Harvard and major tech companies.
"Universities tend to act like accelerators that create an ecosystem where the creative class thrives,'' said Pedigo. "In terms of Cambridge, it's a university hub. You've also got world class health care facilities and research.''
Beyond attractive employment opportunities, these four communities also offer creative class workers a "quality of place,'' according to Pedigo.
"Cambridge, Newton, Arlington, and Brookline are great places to live with great schools, transportation, parks, open spaces, restaurants, and other amenities,'' he said.
In addition to high-paying careers and attractive real estate, these communities also offer the creative class a diverse and tolerant environment.
"Places with [more] immigrants, same-sex couples, and artists have high levels of creative class population,'' said Pedigo. "These are crude metrics to measure tolerance, but [they are] signs you can look at.''
But as strong as these four Massachusetts communities are for creative class types, the Bay State could not beat the west coast. Five California-based communities were ranked on CityLab's top 20 cities for the creative, including four in the San Francisco area. Cupertino, California, home to tech giants like Apple, came in at the top with a creative class population of 76.9 percent.