Jobs
There's a smarter way to fight with your co-worker
Being direct and low-key is best.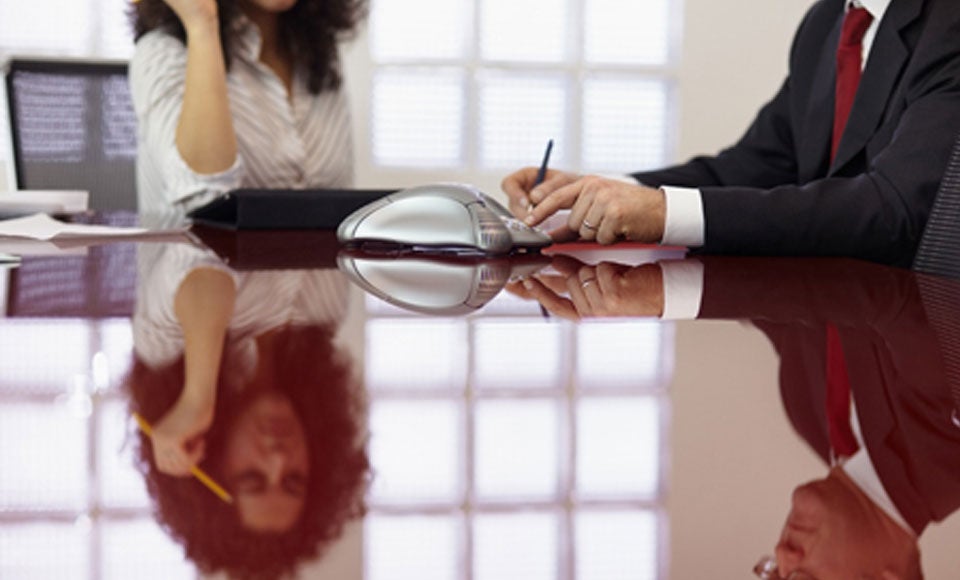 Occasional conflict in the workplace is inevitable, but whether those disagreements lead to a healthy resolution or a full-on fight is largely up to you, according to a recent paper in the Academy of Management Review.
Using their own and others' research, authors of the paper said the direction an office conflict takes is affected by the way people express their views more than the nature of the disagreement.
"We decided to look at not what people fight about, but how they fight,'' said Kristin Behfar, one of the authors of the paper. Behfar, an associate business administration professor at the University of Virginia's Darden School of Business, added that how someone expresses opposition leads to a chain reaction. "It's more predictive of conflict resolution,'' she said.
So how should fighting colleagues express themselves?
By being direct but calm, researchers found. This means communicating unambiguously, but allowing for deliberation – no eye rolling or shouting involved. The authors identified four different conflict expressions: High directness/high intensity, high directness/low intensity, low directness/high intensity, and low directness/low intensity.
"High intensity with high directness – an argument – creates a degree of threat so people feel they have to comply or stand their ground,'' Behfar said. At the other end of the spectrum, low directness paired with low intensity often leads to confusion and passive aggression. "There's a lot left up to the listener to figure out, and they often guess wrong,'' she said.
What did the researchers find most surprising?
Two things: The intensity level of the discussion was what mattered most to conflict resolution, Behfar said. "People really react to high versus low intensity,'' she said, with heated words escalating to major clashes quickly.
She was also shocked that many participants had trouble identifying a conflict when it happened to them. Many people identify passive aggression as malicious behavior, but Behfar said workers should understand that it's usually opposition, "thinly veiled as passive aggression.''
What lessons should workers take away?
Behfar said she hopes people are more aware of how they express themselves in conflicts so they can reach swifter resolutions. She also said she hopes more workers recognize when they're being confronted, but that the onus is on organizations to evaluate whether their work culture lends itself to the right types of conflict expressions.