Jobs
Fighting age discrimination in the workplace
Some companies are making the case for the older worker.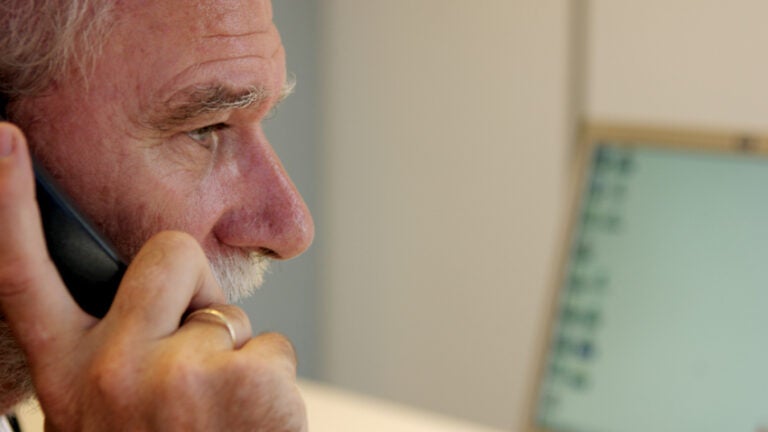 John Halloran, 67, said his last job search in 2013 was an "eye-opening'' experience.
Halloran was a territory manager for digital research database LexisNexis before his position was eliminated as part of a company-wide reorganization.
Halloran began to search for a new job, something he had not done since the 1970s. At first, he said the momentum was moving in his favor. He interviewed with hiring managers over the phone and, after several conversations with one company, he got a sense the people on the other end of the line were excited to hire him.
But the excitement didn't last. Halloran felt things change once he went for an in-person interview with the company's chief executive.
"When he greeted me, he wasn't expecting a person of my age to get off that elevator,'' said Halloran. "It was pretty clear the enthusiasm on the phone was not there that day.''
Halloran believes his candidacy was doomed once the chief executive saw him in person and realized his age.
"It's the last of the big 'isms,''' he continued. "First is sexism, then racism, and then ageism. The first two have been legislated against effectively but the last one has not.''
Working for change
Eventually, the tide turned for Halloran. He connected with Operation A.B.L.E. of Greater Boston, a nonprofit organization that helps "mature job seekers'' find employment and training. Through his connections at the organization, he was able to land a job as director of sales for Roxbury Technology Corporation in 2014.
Joan Cirillo, president and CEO of Operation A.B.L.E., says the non-profit works to counteract common misconceptions that can prevent older workers from landing jobs.
"There are many biases that employers hold about job-seekers that are 45 and older,'' said Cirillo. "They think they're not quick on a computer, or they can't learn as quickly, or you can't teach an old dog new tricks.''
In fact, Cirillo says older workers can bring a lot of strengths to the table, including dependability, experience, and a willingness to collaborate with younger employees.
"There's just a tremendous strength of experience older workers bring,'' said Cirillo. "[They're] wonderful mentors to younger employees, wonderful trainers who take pride in showing people how to do something.''
A recent report by the AARP makes the same argument. The report, "A Business Case for Workers Age 50+,'' found older employees bring several advantages to companies, including experience, professionalism, knowledge, a strong work ethic, and a low turnover. The report also projected that 35 percent of the U.S. workforce will be 50 or older by 2022.
Kim Castelda, vice president of human resources for Bullhorn, which makes consumer relationship management software, said her company benefits from recruiting older talent because of the stability these employees bring with them.
"Whatever business challenge is thrown at them, they say, 'I can solve this problem,''' said Castelda. "They won't be rattled.''
Castelda, 52, said recruiting older workers also helps younger employees learn the ropes.
"When you're hiring someone young … my perspective is you're getting what you pay for,'' said Castelda. "[You're getting] someone who needs to be mentored, needs to be helped and grow into a new environment. You need to have experienced people on staff to do that mentoring, to do that coaching, and to help those young people along.''
Misconceptions about technology
Cheryl Delaney, a 68-year-old caregiver, echoed the belief that young people can learn a lot from older generations. "One of my beefs is that I don't think [employers] use elderly people as much as they should in terms of mentoring.
"[When] most young people come in and start off, they think they'll climb the corporate ladder in two years,'' said Delaney. "A lot get frustrated and leave. You need to have patience and understand different types of people.''
Delaney previously worked for Fidelity as a receptionist before finding a post-retirement job as a caregiver through RetirementJobs.com, a company that tries to connect older professionals with appropriate companies.
Another one of Delaney's "beefs'' is the misconception held by some employers that people in their 50s and 60s are not "up to par on'' technology.
"I understand why, especially if you've been out of the job market for a few years,'' said Delaney. "But I see people in their 90s who are wizzes on a laptop. People can learn these things.''
Delaney said she hopes more employers will reconsider what older workers can bring to the table.
"My hope is that a hiring manager can see the whole person, not just an old face that might not be able to pick up tech skills,'' she said. "I wish more employers would look beyond the face and think of the experience and maturity we have and what we can offer.''