Jobs
How deadly is it to be a New England fisherman?
analyzed occupations based on the rate of on-the job fatalities.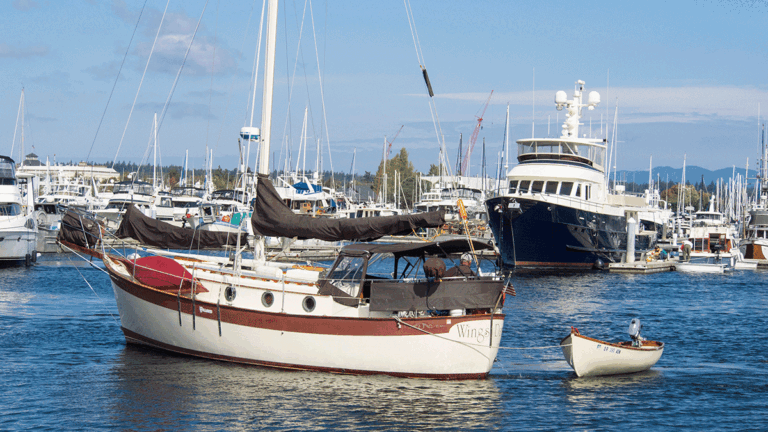 Those who have watched The Perfect Storm will not likely be surprised to hear what the deadliest job in America is.
Bloomberg Businessanalyzed U.S. occupations based on the rate of on-the job fatalities and found that fishermen and women— "fishers'' — made the top of the list, with 131.52 fatalities per 100,000.
Using data released in April 2015 from the U.S. Department of Labor, Bloomberg looked at numbers for the last seven years through 2013 to track how many people die at work. Loggers and aircraft pilots took the second and third-deadliest spots on the list, while business and financial operation jobs were ranked as least deadly.
Routinely facing dangerous weather, heavy equipment, and drowning, fishers have consistently been ranked as having a deadly occupation. And though king crab fishing in the Bering Sea often gets recognized as being one of the deadliest places to fish, commercial fishing in the Northeast is actually the most dangerous, according to the Centers for Disease Control and Prevention. The East Coast had 165 commercial fishing fatalities between 2000 and 2009, compared to Alaska's 133.
Fishers in New England often go after groundfish, or bottom-dwelling species such as flounder, cod, and sole. While there are a multitude of hazards that come with different types of fishing, when fishers face colder water, the risks become more serious.
"In the Northeast, they go to sea for longer periods of time and further out to sea with larger crews,'' Jennifer Lincoln, the author of a study on fishing fatalities for the CDC toldThe New York Times. "So when a vessel sinks, there are more lives at risk. The Gulf of Mexico is warmer water; New England is cold.''
What's the main way fishers die?
According to the CDC, more than half of fatalities between 2000 and 2010 occurred after a vessel disaster. Falling overboard was the second leading cause of death among commercial fishers.
Sadly, many of these fatalities could be prevented. The CDC reports that all 191 of the fishers who died from drowning in the U.S. between 2000 and 2013 were not wearing personal flotation devices (PFDs).
Despite the deadliness of their occupation, fishers' median annual pay is $35,270.