Jobs
Going for a 10-minute walk? In Boston you'll pass 1,000 jobs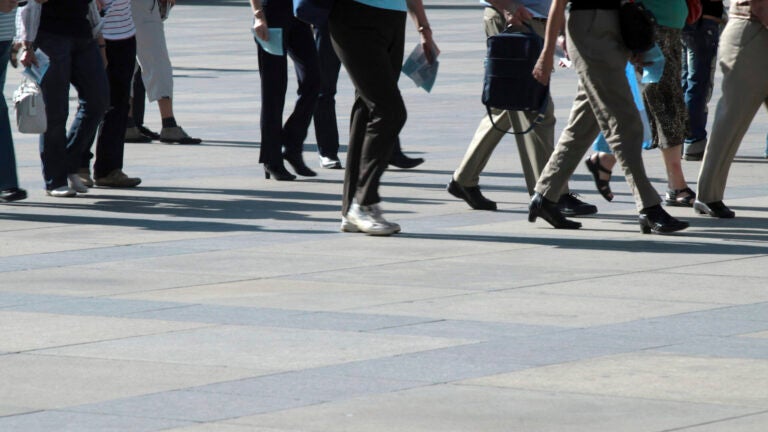 We already know that more people in Boston walk to work than in any other part of the country.
Now we have at least one good reason why.
According to a new study from the University of Minnesota, Boston ranks seventh for large metropolitan cities in terms of accessibility to jobs by walking.
The researchers found that the average city worker can reach 1,027 jobs within a 10-minute walking distance and 4,489 jobs within a 20-minute walking distance. Boston's average "job density'' is 244 jobs per square kilometer.
They also measured how many jobs there were at 30, 40, 50, and 60-minute distances, but shorter distances were weighted more heavily when determining city rankings.
New York City, which ranks number one, had 4,955 jobs within a 10-minute walk and 22,043 jobs within a 20-minute walk. It has an average job density of 479 jobs per square kilometer.
The study's authors concluded that the cities that fell in the top 10 had high densities and "fast, frequent transit service.''
About 15 percent of people walk to work in Boston, while that number is only 2.8 percent for the country as a whole. But other Boston commuters travel a long way.
Here's how the city stacks up in terms of average commute time:
[bdc-gallery id="29019″]