Jobs
Boston one of a few cities with its own archaeologist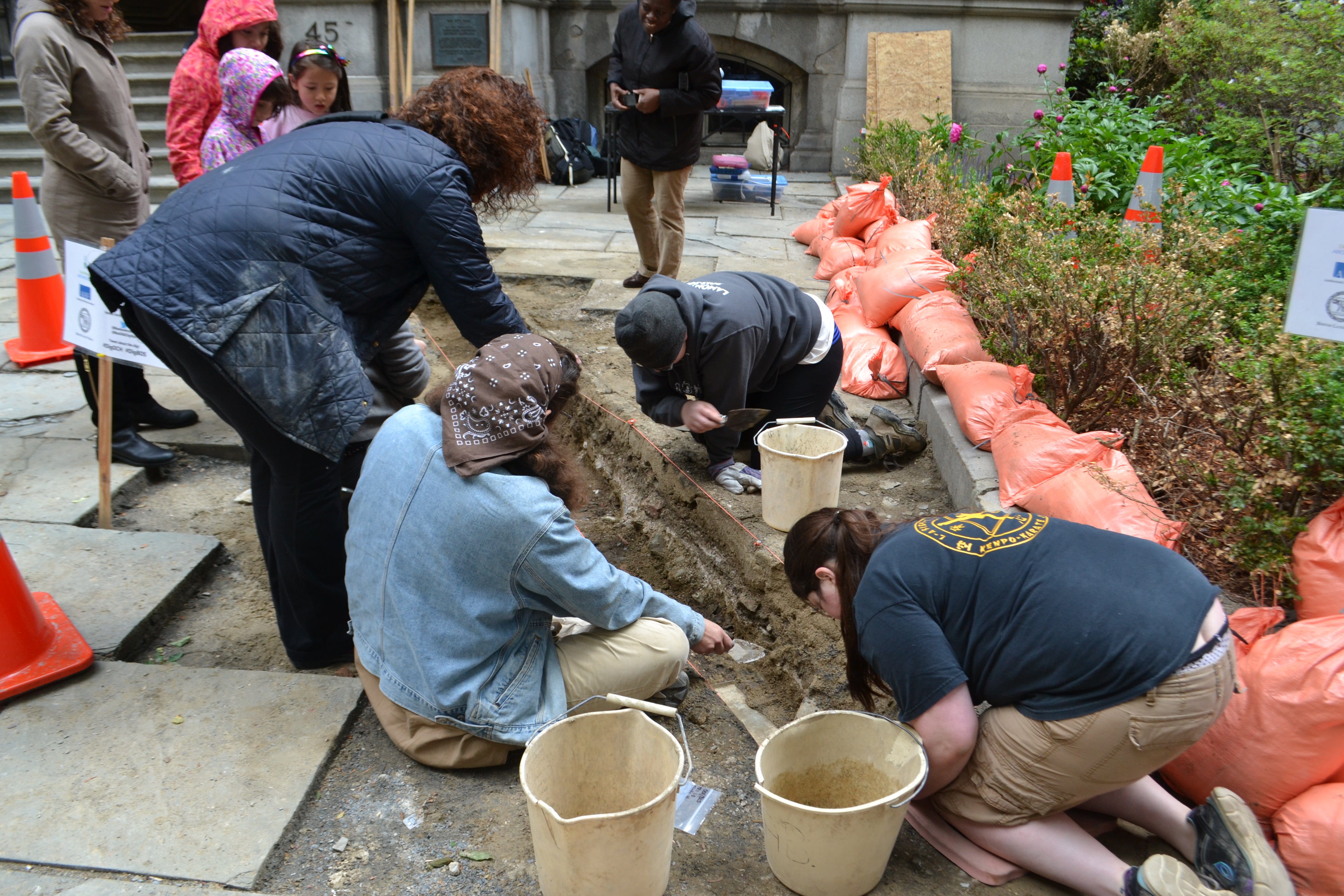 When you picture an archaeological site, you probably don't imagine businessmen and women walking by in suits, local children on a field trip, a steak house next door, or taxis rushing people to work.
City of Boston Archaeologist Joe Bagley sees this every day and loves it.
Bagley, who has an old map of Boston printed on his phone case, is the city's fourth archaeologist. The city-run archaeology program was established in 1983 with the goals of reviewing new development projects, excavating public sites, and being in charge of city artifacts.
Bagley's most recent project began on June 2 and is right in the heart of the city at Boston's Old City Hall. The Boston Latin School used to reside there along with the schoolmaster's house in the 17th century and digging in the area could discover more information about the people who lived and went to school there.
See Bagley and his team at work near Old City Hall:
[bdc-gallery id="29458″]
Just today Bagley's team of volunteers had already found blue ceramic pieces, which would have made some sort of vase or bowl, so they know they are close to the house.
"These are non-renewable resources,'' Bagley said.
One of the volunteers approached Bagley, who has mostly been observing the dig, taking notes and trying to make sense of what they find, with a piece of ceramic she couldn't get clean. He licked his fingers to try to brush off the dirt, staring intently at the piece.
Bagley's job is a unique one. He said that he is only one of about 10 city archaeologists in the entire country.
"Some really historic cities don't have one,'' he said.
Bagley said he knew he wanted to do something fun for his job and during junior year of high school he decided archaeology was it.
"I can't think of how it happened,'' he said. But Bagley did remember one of his archaeology professors at Boston University, where he got his undergraduate degree, saying a lot of people come in to the program thinking archaeology would be like Indiana Jones.
"I didn't even realize Indiana Jones was an archaeologist,'' he said.
Bagley said as an undergrad he discovered, "Boston was my place.'' Then he got his masters degree from the University of Massachusetts Boston. He started grad school over three-and-a-half years ago in September and then shortly after found out the Boston city archaeologist job opened up.
"I went after it,'' he said. He got the job and started full time as the city archaeologist in December of that same year while he was still in school.
And doing this job in Boston is something special.
"I never have to make the claim that we have to preserve out of history,'' he said. "It's so easy to get people rolling behind these things.''