Jobs
Virgin Pulse wants to improve wellness in the workplace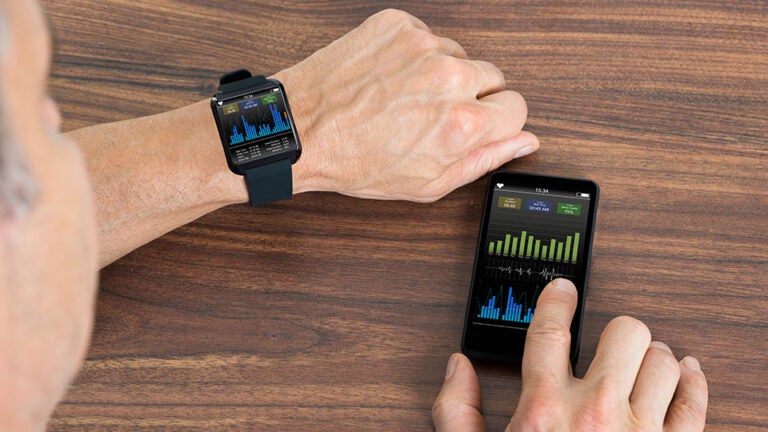 Some people have recently begun to fear a future of wearable technology that bosses at work can monitor and track.
But Virgin Pulse, a Framingham-based company that is part of Richard Branson's Virgin Group, has a different view of the future. And with a recently announced injection of $92 million in funding, that vision could soon spread.
Virgin Pulse aims to boost workplace wellness through wearable devices, in a way that gives employees autonomy and allows them to gather support from colleagues. Virgin Pulse uses an online platform to track and improve employee habits, ones that people can keep with them the rest of their lives.
"There are a lot of areas we can go tackle to be more effective in their lives and work,'' CEO of Virgin Pulse Chris Boyce told Boston.com.
According to Boyce, Virgin Pulse emphasizes creating "meaningful habits,'' or ones that don't just last for a week after New Years.
Ironically, some of the bad habits Boyce is trying to overturn with wearable devices first arose because of people misusing other technologies.
"There's a lot of great tech in the world that has brought us great benefits and at the same time there are unintended consequences,'' Boyce said.
Because of a fast-paced professional life in which many people are always online, Boyce thinks some people are "skipping key habits, like sleeping and walking.''
For Boyce and his team at Virgin Pulse, work seems like the best place to start changing people's lives in and out of the office.
"I spend as much time with [people at work] than my family. Get together in corporations and we can help each other,'' he said. "Once [employees] start to sustain habits, their health care costs go down, there is better productivity and people enjoy working in those organizations.''
Corporations like BP, Coca Cola, and AOL use Virgin Pulse to try to do all these things. Nothing is forced upon employees at these companies – they can make the decision whether to participate in the Virgin Pulse program. And the program is completely customizable based on what the employee's individual goals are.
"If you get half the people in the organization doing something similar,'' Boyce said. "Everyone else starts to come along and then you get sustaining power.''
One of the ways employees can use Virgin Pulse is by purchasing their own wearable device, like Fitbit, or by using the Virgin Pulse brand wearable. The can post things like their physical activity or the most important thing they need to get done that day to the Virgin Pulse application via computer or mobile phone.
"The last thing we want is people to feel is they are under a microscope,'' Boyce said. "No one else can see data on what a person is doing.''
And if employees participate they can get rewards, which vary by company, but could include having some of their healthcare premium covered or getting extra vacation days.
Here's how Boston stacks up in terms of average commute time:
[bdc-gallery id="29019″]