Jobs
Changing your name and hiring discrimination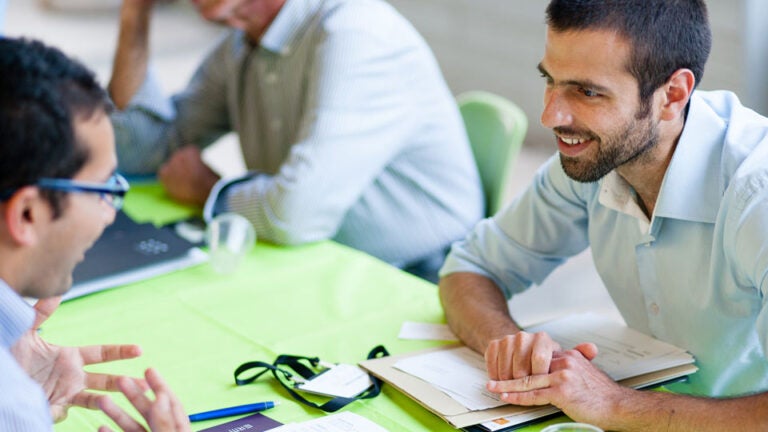 People change their names to avoid discrimination or to appear more likable all the time.
"J.K. Rowling (who goes by Jo to her family) is said to have used her initials in part because her publisher felt that a female name would make her Harry Potter books less appealing to boys,'' said Judith Clair, an associate professor of management and organization at Boston College.
Much like publishing, the music and acting industries accept musicians and actors changing their names to mask unattractive or "ethnic sounding'' names, Clair said, mentioning that Freddy Mercury of the rock band "Queen'' was born Farrokh Bulsara but felt pressure to conceal his ethnicity.
Most of us aren't authors or musicians, but the practice of changing one's name to avoid discrimination has a longstanding history and occurs in a multitude of industries. There's good reason for this.
In a study called "Are Emily and Brendan More Employable than Lakisha and Jamal?'' Professor Marianne Bertrand of the University of Chicago Booth School of Business and Harvard University's Professor Sendhil Mullainathan found that white names elicited "about 50% more callbacks than African American names'' after they responded to help-wanted ads in Boston and Chicago with resumes using names of imaginary candidates.
Knowing that a name could hurt a person's chances of landing a job interview influences some to make minor – or drastic – changes. "Jose'' might become "Joe,'' or a Korean immigrant named "Dong'' might choose a common American name, Clair said.
But what are the implications for applicants changing their names? In what situations is it appropriate?
Boston.com asked some local experts for advice.
Philosophy Professor Patricia Illingworth of Northeastern University said she thinks it's okay for applicants to modify their name to avoid implicit bias "to get their foot in the door,'' but considers this type of behavior uncourageous.
"My concern with lying or gaming the system by misrepresenting your name and cultural background is you maintain the status quo when really what we need is an overhaul,'' Illingworth said. "We need a recognition of the value of diversity and multiculturalism.''
Illingworth conceded that in some workplaces implicit bias could be very difficult to overcome, which is why legal mechanisms are sometimes necessary. Affirmative action, an outcome of the 1960s Civil Rights Movement, is an example of a policy where organizations engage in efforts to ensure applicants are treated equally "without regard to race, creed, or national origin.''
Other experts, like Senior Lecturer Leigh Hafrey of the MIT Sloan School of Management, said changing one's name is a bad idea. "At some point, that's going to catch up with you,'' Hafrey said. "At some point, you will have to reveal your personal background to your peers or your boss, so it becomes complicating.''
Furthermore, employees shouldn't want to work for an employer that doesn't respect their cultural background, Hafrey added.
"Companies that discriminate based on a name or trait of one kind or another are punishing themselves because they're depriving themselves of the diversity that many communities — corporate and other — believe have real virtue,'' Hafrey said. He recommended that applicants research companies they're interested in working for, securing informational interviews to get a sense of the world they want to enter.
If you find out your name may be an issue for a company, Hafrey said you can either decide that you wouldn't want to work there anyway, or find that your efforts to talk to people within the company have given you an advantage: "Suddenly, you're no longer a name,'' Hafrey said. "You're a person with an appearance and an ability to make connections.''
These are the largest companies that made Boston.com's 2014 "Top Places to Work'' list for their new ideas, purpose, concern for employees, diversity, benefits, and ability to motivate excellence:
[bdc-gallery id="31006″]