Jobs
What the role of Boston's Chief Diversity Officer looks like 6 months after it was invented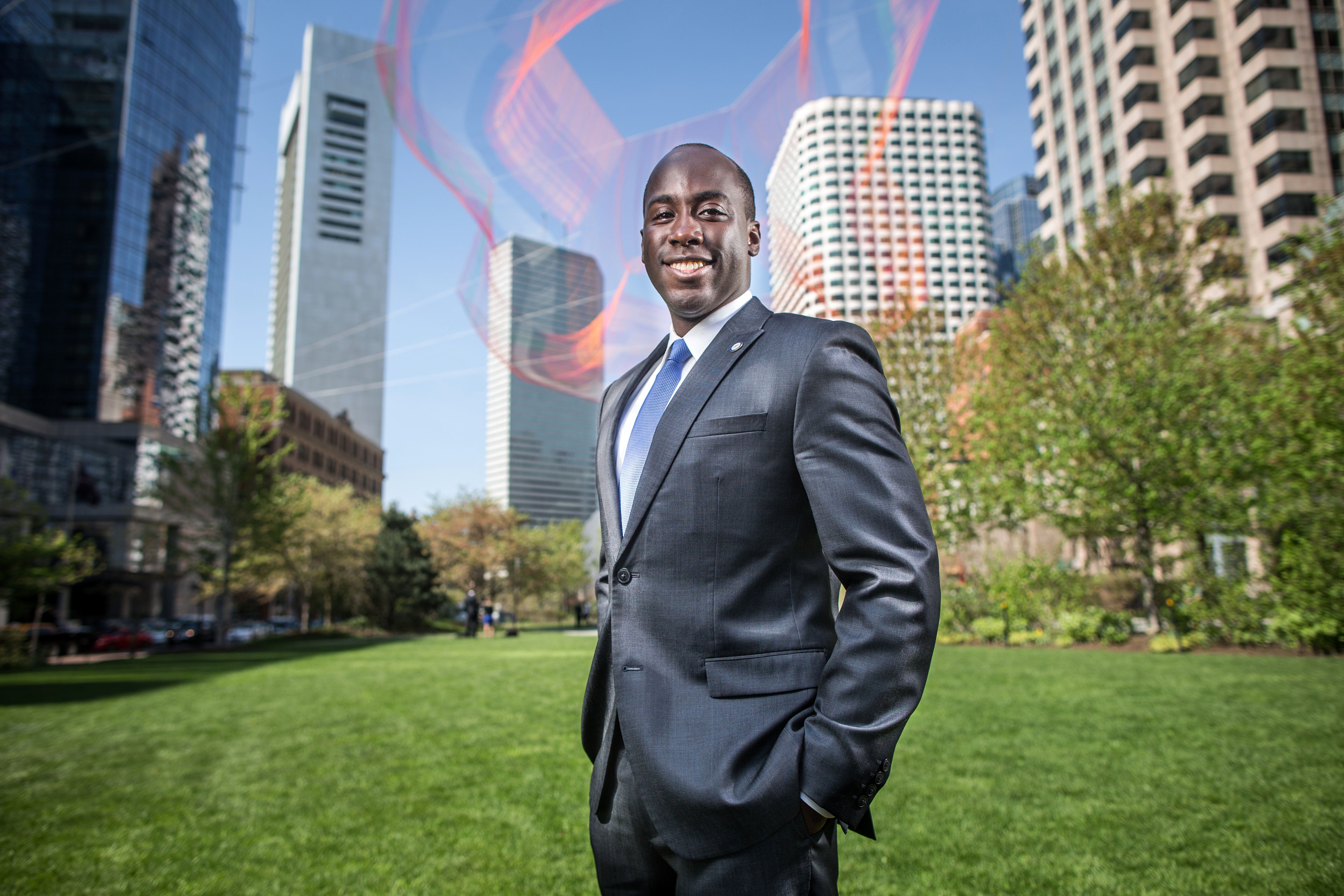 Mayor Martin Walsh named Shaun Blugh as Boston's first Chief Diversity Officer in December 2014. Blugh became the head of a new department in Boston's city government, which set out to meet Walsh's goal of creating a more diverse workforce throughout the city. Blugh has now been in office for about six months, so we spoke with him to see what he has been up to and how his new job has been going.
This transcript has been lightly edited for clarity and length.
How has your first six months in office been?
It has been exciting. I think there is a lot of momentum behind this new role in the City of Boston and for me it's just been great getting a landscape of what's going on across departments and seeing a lot of the great work that is going on in the community as well.
What are you doing on a day-to-day basis?
A lot of it is networking with professional organizations and working with some of the academic institutions and how we create more pipelines to employment through those channels. It's also working across departments and seeing some of their hiring practices and some of the ways in which we can improve diversity intrinsically that way.
What were some of your priorities that you had in your first six months?
Primarily, since I'm coming from outside of the city, I wanted to get a real lay of the land to see what was going on and what was in place within city government, seeing the differences across departments and how they look at hiring and then also getting an idea of what's out there [in terms of professional organizations], and also forming relationships and networks that way.
This is a brand new position. Are you having to design your own role as you go? Has that been difficult since there is no precedent at all?
Yeah, I mean it can be seen as challenging but I think it's exciting in it's a blank page and I can really set what I want to tackle over these opening months here.
What challenges have you faced or things have happened that you didn't expect?
I think with the excitement for the role there have been a lot of people reaching out in different ways. When you start talking about diversity it can get very broad very fast. So I think one of the main things I end up doing is sort of connecting people to a lot of the other diversity initiatives that are already in place within city government.
Could you talk about the new report put out about the lack of diversity within city departments?
I think it was an assessment to sort of benchmark where we are as a government and what departments where we can really move the needle. But also just to stress that this is an opportunity over the next five years so we can really push the needle with how we hire going forward.
How do you measure success in your particular job?
I think for me a lot of it is creating more pipelines for having Boston residents, diverse residents ,coming in to city government, but also setting a true example for the private sector as well and diversify the workforce across the City of Boston.
What are you goals for the rest of the year?
Facilitating more opportunities for creating pipelines for our mobility as well internally so we have ways in which, whether it be mentorship programs or rotational programs, having people feel the opportunity for career growth while working for the city.
How have you been liking Boston so far?
I love Boston so far! Now that the weather is great!
Mass. leaders reveal their first jobs after college graduation:
[bdc-gallery id="27666″]