Jobs
Why American employees feel so bummed on Sundays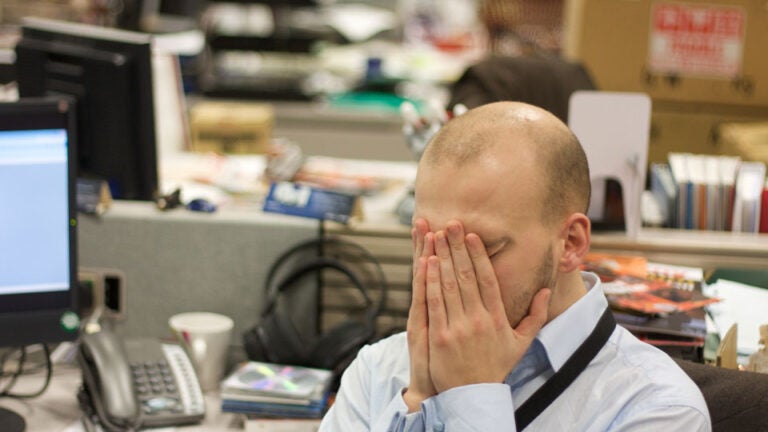 When Sunday rolls around, are you still enjoying your weekend, or worrying about work the next day?
If you find yourself checking your work email, you're not alone. A survey by Monster.com showed that 76 percent of American workers said they get the "Sunday night blues'' – defined as a depression over the fact that only one night of sleep stands between them and the next workweek.
Monster suggests that the findings relate to how U.S. workers let their occupations define them. Instead of "working to live,'' Americans often live to work. A study by The Organization for Economic Cooperation and Development (OECD) ranked the United States 26 out of 36 countries examined for work-life balance, with 11.3 percent of employees working 50 hours or more per week.
In European countries like France and Italy, there is more emphasis placed on maximizing leisure time, which could explain why only 42 percent of the survey's European respondents reported feeling "really bad'' on Sundays.
How to avoid the Sunday slump:
Monster had a few suggestions to help American workers make the most of their weekends. Avoid checking your email, schedule a fun event for Sunday night, and keep a running list of work accomplishments to help reduce stress, they said. It's also a good idea to make a list of triggers that initiate work-related anxiety so you can figure out ways to avoid them. If sitting in rush-hour traffic gives you road rage, consider taking public transit.
Of course if nothing helps alleviate the Sunday blues, it's probably time to start looking for a new job.
Fun quintessential Boston activities (Try one next Sunday!):
[bdc-gallery id="24291″]