Jobs
The yearly review causes such dread. Should we kill it?
Annual reviews often discourage employees rather than motivating them, researchers say.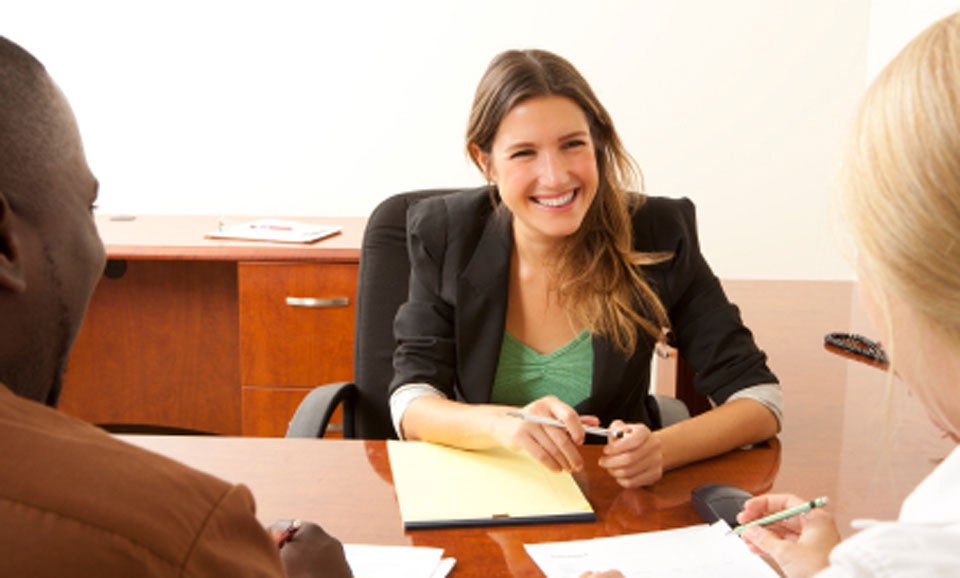 "The process should have gone as quickly as it came,'' said Dr. Samuel Culbert, professor of management and organizations at UCLA. He's talking about performance reviews, annual meetings employees have with their manager that often lead to anxiety, frustration, and a whole lot of awkwardness.
"There's nothing honest or valid for the company in giving performance reviews,'' Culbert said. "It's relationship destructive and leads bosses to pretend they're objective when they're not.''
Performance reviews became popular in the 1960s as a way for companies to manage bigger workforces more effectively, NPR writes. Businesses thought that the uniform five-point scale used to rate employees would help management make tough decisions about which workers deserved raises and promotions.
But there's a tiny problem with this system: Everyone hates it.
The Society for Human Resource Management reports that roughly 90 percent of companies do formal evaluations each year, but between 60 and 90 percent of employees (including managers) dislike them, which is why many management experts want to nix the process.
Why are they so hated?
"No one likes hearing someone critique all their flaws,'' said Culbert, who is also the author of Get Rid of the Performance Review: How Companies Can Stop Intimidating, Start Managing – and Focus on the Results That Really Matter.
"It's one imperfect person reviewing another imperfect person,'' he added.
[fragment number=0]
[fragment number=1]
[fragment number=2]
The five-point scale claims objectivity, but research shows that ratings tend to "cluster in the average to slightly-above-average range,'' Jisoo Ock, lead author of a paper called "Managing the Interpersonal Aspect of Performance Management,'' writes. This is because supervisors don't want to demotivate their employees.
In addition to demoralizing staff, performance reviews can create competition among co-workers who should be working as a team, experts say. "The boss and employee should be teammates, and the boss shouldn't be pitting employee against employee because both are competing for higher grades and there are limitations in terms of what bosses can award,'' Culbert said. Managers also might feel pressure to randomly skew some reviews toward the negative to appear to HR like they're being objective he added.
All of this leads to a lot of stress for both parties.
In a 2005 national survey, consulting firm People IQ found that 87 percent of employees and managers felt reviews were "neither useful nor effective,'' Psychology Today writes. And a meta-analysis of 607 performance evaluations conducted by psychologists Avraham Kluger and Angelo Denisi found 30 percent of reviews resulted in "decreased employee performance.''
Is there a better way?
Culbert suggests management engage in "performance previews,'' what he described as "candid conversations'' that give managers the opportunity to proactively improve employees' performance by describing how they want a specific task or project to be completed.
"Managers should be held accountable for helping everyone be their very best,'' he said.
Check out: Top-paid CEOs in Mass.
[bdc-gallery id="26997″]