Jobs
Office furniture designed to change ideas about work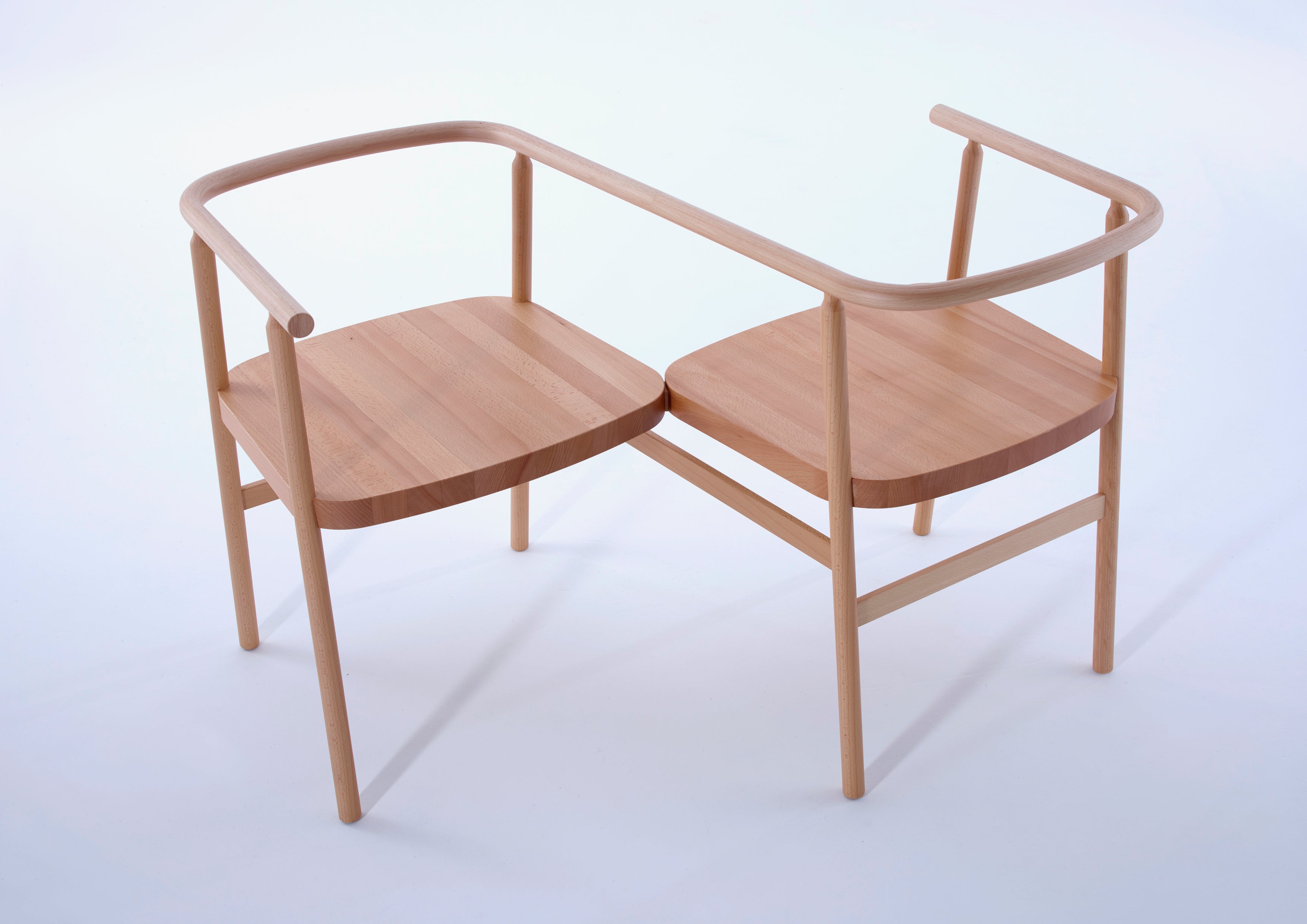 This is not your typical office desk and chair.
PearsonLloyd, a London-based design consultancy, has just unveiled a new design collection at NeoCon, North America's largest commercial interior conference. The consultants, working with Canadian manufacturer Teknion, aimed to humanize office furniture and created what it thinks is workplace furniture of the future.
Tom Lloyd, director and co-founder of PearsonLloyd, told Boston.com from the NeoCon conference in Chicago the collection is inspired by the growing concept of "workplace wellness.'' He said designers looked at a variety of factors beyond simply furniture ergonomics.
"One is community, and we wanted the social benefits of working together with people,'' he said.
He said the desktop accessories, such as the drink glasses and fruit bowl shown in the photos, are one way of doing that.
Story continues below gallery
Check out their new workplace furniture here:
[bdc-gallery id="25647″]
"[They] are about sharing a collective object where you drink together and share a bowl of fruit,'' he said. "They are symbolic about the idea of community.''
The chair, which PearsonLloyd calls a "love seat,'' also emphasizes this quality. According to a press release:
"The Love Seat is based on an age old typology that creates an intimate space for conversation — one that enables users to make eye contact and facilitates engagement through physical proximity. It is the smallest meeting space you could invent, and is as natural as pulling up two chairs to talk. The Love Seat only fulfills its function when more than one person is using it.''
Lloyd said the hat rack is also a symbolic product.
"The hat stand is symbolic of the idea that maybe you no longer own your own desk, but you can go work in different spaces in offices,'' he said. "But then you still get a locker where you can put your coat. Our work is more mobile and faster but you still need to take care of the personal needs.''
This furniture, which Lloyd called "culturally poetic,'' is made out of natural materials like wood.