Jobs
The kind of work that keeps your brain healthy later in life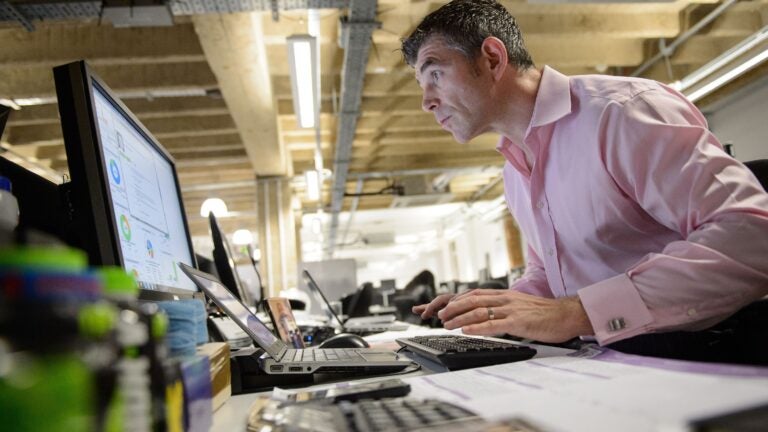 If your brain feels fried at the end of a work day, that might actually be a good sign for your future cognitive health, according to new research.
Researchers in Germany recently published a study in Neurology with the conclusion that people who spend their lives performing high-level mental tasks tend to have better brain function later. From the study:
"Specifically, work environments enriched with tasks stimulating verbal intelligence and executive functions may help to sustain a good cognitive functioning in old age.''
Therefore, these types of work environments are tied to a reduced risk of dementia in old age.
To conduct the study, the researchers followed over 1,000 participants 75 years old or older for eight years. Every 1.5 years the participants had to take a series of assessments to measure their cognitive function.
Story continues after gallery
10 things to do on your lunch break to get outside:
[bdc-gallery id="29998″]
The study also looked at what type of work the participants did during their careers. According to Business Insider, they measured three metrics: executive, which looked at how independent the participant was in his or her work; verbal, which involves problem solving; and fluid, which involved attention and data analysis.
Those who reported using those three skills the most were also found to have the best cognitive functions, an outcome that has previously been tied to education levels, but not work environment.
One of the study's authors, Francisca S. Then, told Psychology Today, "Our study is important because it suggests that the type of work you do throughout your career may have even more significance on your brain health than your education does.''
One thing to keep in mind, as Business Insider notes, is that a challenging work environment may not actually be the cause of better brain function later in life. People who already have higher cognitive ability may choose more mentally demanding jobs in the first place.