Jobs
The man behind BostonTweet
Tom O'Keefe is part social media personality, part Internet marketing entrepreneur.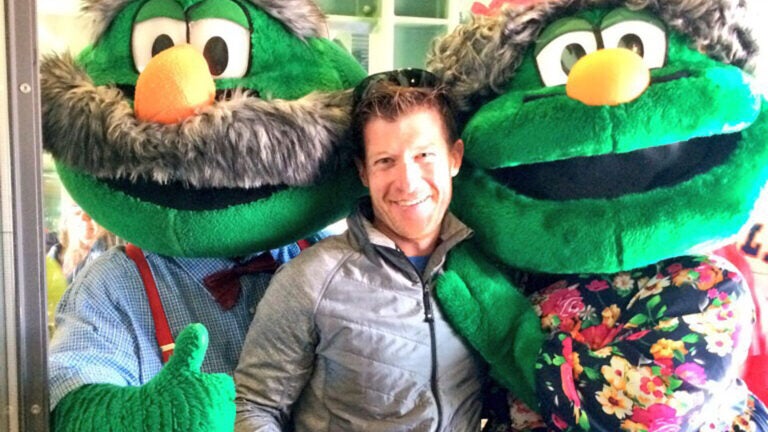 With each muggy day bringing us closer to September, college students anticipating their first year in Boston might be curious to know the best way to get to know their new city.
College kids: meet @BostonTweet. It's a Twitter account started by Tom O'Keefe in 2008, and it will keep you up-to-date on everything great about Boston. From restaurants and concerts, to shopping and museum openings, O'Keefe tweets it all. And we listen.
"Boston is like a small town within a big city,'' said O'Keefe. Born and raised in New York, O'Keefe relocated to Boston for Boston College, and never left. He's lived here for 20 years now.
"You have your arts, culture, and restaurants without feeling overwhelmed. I love Boston,'' he said.
O'Keefe is the first person to say his job is somewhat of an anomaly.
"BostonTweet is the worst business model and the worst business in the world ever to create,'' O'Keefe said. His mom allegedly has "no clue'' what he does. "It's not scalable.''
But somehow, he's making it work.
The Twitter account O'Keefe started in 2008 began as an attempt to promote himself while supporting local businesses during the recession. He would tweet about a delicious meal at a nearby restaurant, or mention an upcoming concert, race, or fitness class. It quickly became the go-to voice of all things Boston for college students, longtime residents, business owners, and local personalities alike.
To give you a sense of scale – Governor Charlie Baker follows O'Keefe, as does Attorney General Maura Healy, Dunkin' Donuts, and Logan Airport. Legendary former Mayor Tom Menino followed O'Keefe. With 158,000 followers to date, it's safe to say O'Keefe far exceeded his original expectations. (He's even surpassed Mayor Marty Walsh's 91,500 followers!)
[fragment number=0]
[fragment number=1]
[fragment number=2]
How does he make money?
O'Keefe said it's pretty simple. With his impressive Twitter following, local startups and larger companies reach out to him and ask for an introduction to a Boston business they want to work with, or just a presentation to the city in general. If O'Keefe likes what they're selling, he obliges. If not, he declines.
"I'm strongly against tweets like, 'Buy Coca-Cola; It's good for you,''' O'Keefe said. "Stuff that's purely promotional.''
O'Keefe worked with Groupon to get their stronghold in Boston, and has worked with Drizly, an alcohol delivery service, Poland Spring Water, JetBlue, and others. But that doesn't mean he's making tons of money. In fact, O'Keefe said the financial implications of being his own boss have been pretty damn hard – and stressful.
"I'm really good at helping them get started, for their first year or two, but once they get big enough they don't need me,'' O'Keefe explained. And the free drinks and food local restaurants might offer to the Boston personality doesn't exactly translate into next month's rent, he added.
"It's certainly difficult,'' O'Keefe said. "I might get paid in January and not get paid again till July. You definitely learn to budget.''
O'Keefe is embarking on a new business venture, however. He recently founded Flutter, a platform for people and businesses to donate to local charities like Save the Harbor, West End House, or No Kid Hungry. Each time a person donates to a charity, they're also entering to win an experience, like a baking lesson with Flour Bakery's Joanne Chang, a getaway to New Hampshire, or a flight to Barbados.
"It has really launched quite well,'' O'Keefe said, raising close to $8,000 since its launch on June 1. "This wouldn't have happened without BostonTweet.''
He hopes that Flutter, which he said currently has about 1,000 members in its database, will one day have as large a following as BostonTweet. In the immediate future, many of his tweets will be geared toward promoting Flutter.
But don't worry, he'll still keep you up-to-date on what's happening in the Hub.
10 ideas of things to do on your lunch break:
[bdc-gallery id="29998″]