Jobs
Ever wanted to build Legos for a living? Here's your chance.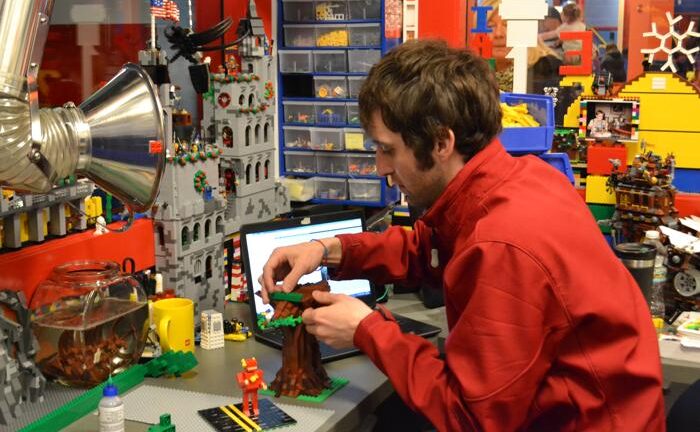 Did you have a talent for building Lego block creations as a kid, but were saddened you couldn't make money doing it? Well, here's your chance. Legoland Discovery Center Boston will soon be hiring.
Ian Coffey, who got the gig as "master model builder'' in early 2014 when he won a two-day competition at the Boston Public Library, will be stepping down, The Boston Globe reports.
According to The Globe, Legoland will soon announce the details of how it will choose the new Master Model Builder, a full-time salaried position.
Building LEGO bricks has been Coffey's passion since he was 3 years old, and his many creations filled his parent's basement, he told Boston.com in February.
But he was not always a Lego brick builder – before this he worked for the Secretary of the Senate in New York and got his undergrad degree in history.
During his stint as master builder, Coffey created a Hood blimp, a mini Boston Common with a frozen pond, and a mural of Martin Luther King, Jr.
"He spent countless time — including a lot of nights and weekends — interacting with guests and building models. Ian loved teaching the workshops in the Master Builder Academy and answering questions and sharing tips about building with Lego bricks,'' David Gilmore, Legoland Discovery Center Boston's general manager said in the e-mail to The Globe.
Read the full Globe story here and look out for when Legoland Discovery Center Boston announces how to apply for the position.
Is your job on the list of most (or least) meaningful?
[bdc-gallery id="25059″]