Jobs
What can we learn from ABC Family's 'Job or No Job'?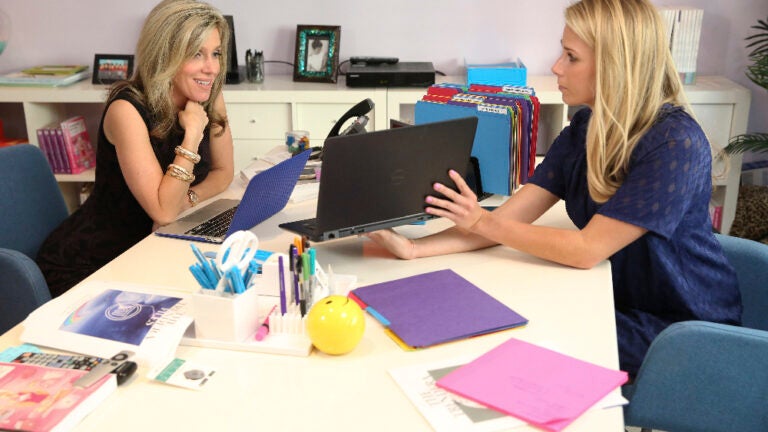 Do you know a millennial? Are they struggling to find their dream job? It's probably because "people don't tell them what they don't want to hear.''
At least that's one of the theories put forward by Jane Buckingham, "job genius'' and host of ABC Family's new reality show "Job or No Job,'' which premiered on Wednesday night.
Buckingham is the founder and CEO of the consumer tracking firm Trendera and author of the "The Modern Girls' Guide'' book series. In "Job or No Job,'' she guides one job-seeker each episode as they go on three interviews, aiming to get as many job offers as they can.
In the first episode, we meet aspiring restaurateur Gabrielle McBay as she leaves her home and family in Dallas for the chance to pursue a career in the Chicago's restaurant industry. Buckingham watches each interview from a control room to help Gabby learn from each interview experience.
Of course, things don't always go so smoothly for Gabby. During her first interview, at a deli and catering company, she forgets to bring a resume, which is, of course, a major no-no when looking for a job.
Jane Buckingham's company Trendera eloquently described how bad this mistake can be on Twitter:
[fragment number=0]
Her second interview is with celebrity chef Art Smith – Oprah Winfrey's personal chef – at Smith's restaurant Table fifty-two. Gabby can't seem to hide her admiration for Smith and goes into complete fan-girl mode, even asking Smith "Is it okay if I hug you?''
They do hug. And it's cute!
Story continues after gallery
Some coolest offices around Boston:
[bdc-gallery id="29398″]
Things get tricky again. Smith drops a profanity during the interview and Gabby later lets a profanity of her own slip out. To add to the embarrassment, a piece of food she is sampling falls down the front of her blouse.
At her third interview with another restaurant owner, Gabby is put through a very intense interview process. She learns how to carefully balance a dish without spilling its contents, and how to describe a menu item in just the right way. Then, she must show off her skills before a group of about 10 people, and when she gets the answer wrong the group pelts her with ping-pong balls.
After each interview, Buckingham debriefs with Gabby. She scolds her about forgetting her resume in the first interview, cautions that swearing at an interview is very risky, and says Gabby needs to deliver energy in the first few minutes of each meeting.
On Twitter, the response to the show was largely positive and Gabby definitely won over a few viewers.
[fragment number=1]
[fragment number=2]
[fragment number=3]
When all is said and done, "Job or No Job'' is engaging and sweet, and there are certainly some valuable job interview lessons to be learned. However, the show's premiere episode did not make enough use of Buckingham's expertise or make the show's lessons effective for its intended audience. When Gabby meets with the "Job Genius'' after each interview, the on-screen lessons are very brief and can be missed entirely if the viewer isn't carefully taking notes. She certainly didn't tell anybody anything they didn't want to hear.
Is "Job or No Job'' worth a second interview? We'll say yes. But the show should really follow its own advice: bring the energy and demonstrate its value before the interviewers (and audiences) decide to look elsewhere.