Jobs
Having friends at work makes that Sunday night feeling less dreadful
According to a new paper published by the National Bureau of Economic Research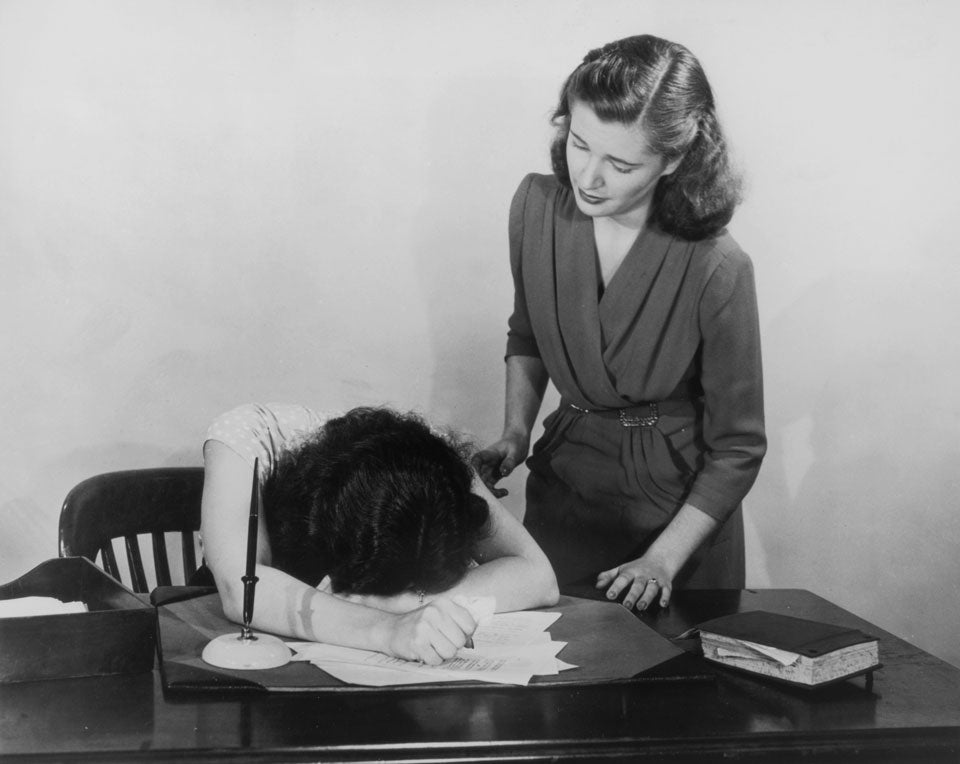 How you feel about your weekend might have less to do with finishing season two of "Orange is the New Black'' and more to do with how close you are with the co-workers you left behind in the office on Friday, according to a new working paper published by the National Bureau of Economic Research.
The study, featured in CityLab, found that a positive social atmosphere with both supervisors and colleagues makes the transition into and out of the weekend less dramatic.
The authors of the paper, John F. Helliwell, of the Vancouver School of Economics at the University of British Columbia, and Shun Wang, of the Korea Development Institute School of Public Policy and Management, focused on how workplace environment affects weekend emotions by analyzing responses from the Gallup-Healthways U.S. Daily Poll, which asks respondents about their emotional well-being on the previous day. Out of the 1.77 million people who took the survey between 2008 and 2012, the authors studied responses from those who identified themselves as "employed'' — about 58 percent.
The national survey couldn't accurately compare weekend effects across all job types, but the conclusions were similar across education and income levels.
What was unsurprising about their findings was that people tend to get happier the closer the workweek gets to Friday. Respondents reported feeling happier (by 4.1 percent) and laughing more (by 3.3 percent) as the workweek progressed. On top of that, levels of stress fall by 32.5 percent once the weekend hits.
Story continues after gallery.
Least and most fulfilling jobs:
[bdc-gallery id="25059″]
What was more surprising about Helliwell and Wang's study was that both full- and part-time workers who reported having more positive social experiences at work had less dramatic emotional highs and lows as the weekend approached. That is, their negative feelings on Sunday night and their boost in positive spirits on Friday afternoon were less significant.
The authors learned this by asking respondents whether their supervisors created "trusting and open'' environments, and whether they treated employees more like subordinates or partners. Helliwell and Wang also asked respondents how many hours per week (and weekend) they spent socializing. CityLab points out that full-time workers treated like subordinates (which in the language of the study meant having a "boss-like supervisor'') in a low-trust workplace "had weekend effects more than three times as large than those with a partner-like supervisor in a higher-trust work environment.''
Similarly, workers who socialized more during the workweek reported smaller boosts in emotional wellbeing on weekends.
The takeaway?
If you're socially miserable at work, the rejuvenating effects of the weekend are far more substantial than if you're in a positive social environment at the office. So maybe spend a little more time at the water cooler.