Jobs
Parents don't just need to work; they want to
According to a recent survey by FlexJobs.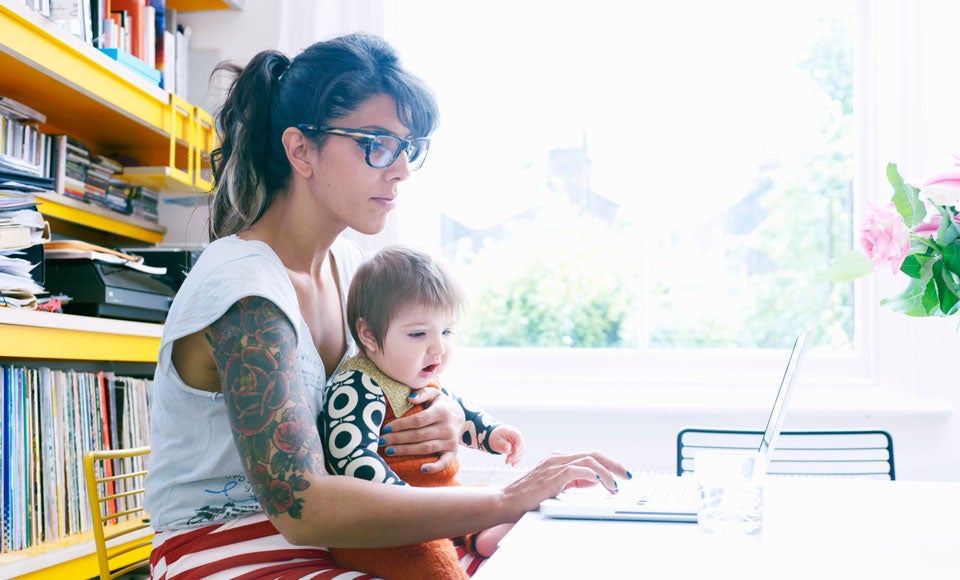 Most people don't have trust funds or win the lottery, so they need jobs to support their family. But a recent survey by career search engine FlexJobs found that most people actually want careers as well.
FlexJobs surveyed 1,100 parents with children 18 or younger living at home and reported that while 90 percent of respondents said they "needed'' work, 63 percent (or two out of three parents) also said they wanted work.
Of those with a desire to work, over half of the parents surveyed cited enjoying work as one of their top reasons for having a job, ahead of working to save for retirement, luxury goods, or travel.
The parents surveyed also showed a desire to make the world a better place through their jobs, with 41 percent saying they work because they want to have a professional impact in the world.
According to the FlexJobs survey, out of the working parents surveyed, over 90 percent said they could simultaneously be great parents and great employees.
But workplace policies aren't always the friendliest for new parents, especially mothers.
A recent study by the Pew Research Center showed that mothers, more than fathers, experience career interruptions to care for their family, with about four in 10 mothers reporting a need to take significant time off of work or reduce their work hours to care for family.
Story continues after gallery.
Jobs that make the world a worse place:
[bdc-gallery id="30901″]
And though millennial men says they expect to share the caregiving load, recent studies show that once they actually have kids, men fear being stigmatized for taking time off from work. This can make the burden of caregiving fall more heavily on mothers, making them more likely to give up their careers.
Fortune Magazine points out the U.S. is the only industrialized nation with no national policy on paid maternity leave, with the 1993 Family and Medical Leave Act (FMLA) guaranteeing birth or adoptive parents just 12 weeks of unpaid leave.
Some companies have made great leaps recently creating an easier transition for new parents wanting to get back to the workplace, however.
In August, streaming video provider Netflix said employees who are new parents can take up to a year of unlimited leave with full pay. Days later, software maker Adobe doubled paid leave available to new mothers to 26 weeks, and Microsoft expanded its maternity leave to 20 weeks of paid leave.
Time will tell whether this trend will carry over to companies outside the tech realm, but if the FlexJobs survey serves as an indicator for parents' willingness to return to their careers after having kids, perhaps more businesses will make it easier for parents to do so.