Jobs
Why a 'work from home' option is a necessity but not a cure-all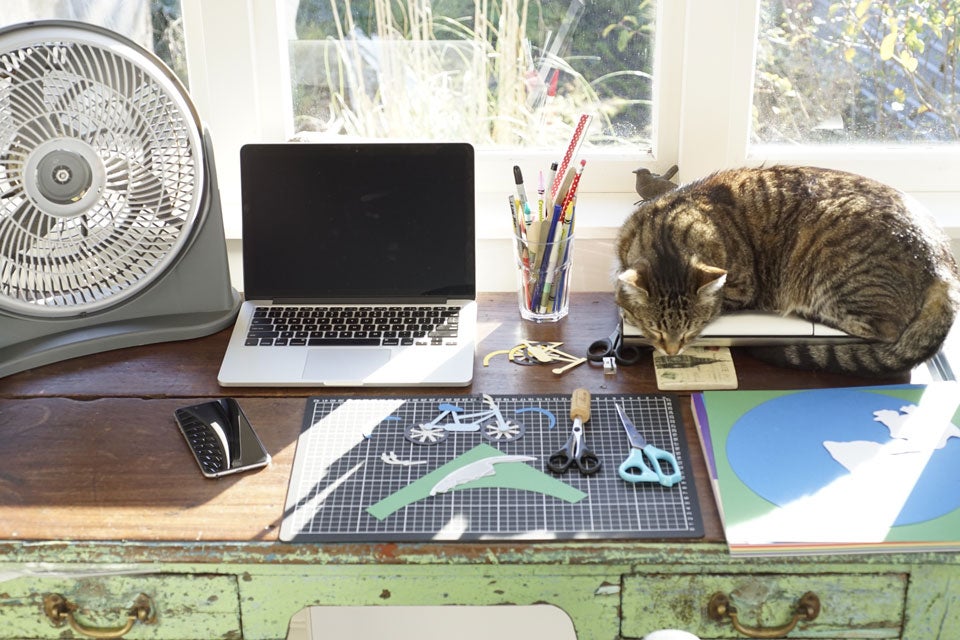 If your manager gave you the option of working from home whenever you want, would you do it? And if so, how often?
These are questions an increasing number of employees are facing as more companies offer flexible work options like telecommuting, in an effort to retain skilled workers. But while some surveys say employees are more productive at home, other studies show isolation leaves workers less creative and energetic.
That's why workers prefer choices, said Ken Matos, senior director of research at the Families and Work Institute, a nonprofit research organization that addresses the changing nature of work and family life.
"There's a danger in thinking [telecommuting] is perfect because there are some signs that saving real estate costs by having everyone work from home could become just as unproductive as having everyone working in the office,'' Matos said. "Companies should match where a person is most productive to the work they do.''
According to a 2014 study by the Families and Work Institute, over 67 percent of U.S. companies offer occasional telecommuting for at least some of their employees, up from 50 percent in 2008. Increasingly, workers (especially millennials) want flexibility in where, when, and how they work, and some businesses are eagerly offering those arrangements.
Deloitte & Touche LLP, a global consulting firm that made Fortune Magazine's "100 Best Companies to Work For'' list, is one such corporation.
Story continues after gallery.
10 things to do on your lunch break:
[bdc-gallery id="29998″]
William K. Bacic, New England managing partner at Deloitte, told Boston.com Deloitte offers employees a wide range of flexible work options including telecommuting, flexible hours, and sabbaticals. Bacic said workers coordinate with their team leaders to find an arrangement that fits best with their schedule.
"We don't necessarily have a formula for flexible working arrangements,'' Bacic said. "It's very individualistic.''
The results have been favorable, Bacic said. Flexible work attracts young talent and builds company loyalty, he added, pointing to the company's accolades from Fortune and Bloomberg Businessweek, which named Deloitte as one of the best companies for launching a career.
"[Flexible working arrangements] continues to be one of the top three reasons why a highly skilled worker would choose an employer, and we see that that's consistent in our company,'' Bacic said.
In fact, 82 percent of respondents surveyed in a recent FlexJobs study said they'd be more loyal to their employers if they had flexible work options. Respondents also said they'd be more productive on major assignments if they could work on them from home, with 76 percent saying they avoid the office and its distractions for their most important work.
Behind the curve
If workers love telecommuting options so much, why are 33 percent of businesses resisting it?
According to Matos, it all comes down to control.
If something goes awry at a company, it's easier for managers to blame flexibility since it's something not under their immediate control, Matos said.
"Managers are still struggling with telework,'' he said, adding that the flexible work trend is driven more by employees and senior leaders. "Some really like it, while some are really afraid of it because how you manage someone who isn't in front of you takes higher management skillsets than managing someone right in front of you. Teleworking invokes all these questions – 'Are they really working? Are they tricking me? Will I end up with any work done at the end of this cycle?'''
For telecommuting to work, management needs to be explicit in their expectations, Matos said. Another way for managers to avoid telecommuting slackers, Bacic added, is to emphasize that flexible working arrangements are not a perk, but a consistent strategy the entire company adheres to.
"Let them know it's not an accommodation at the margins, but the norm,'' Bacic said. This heightens the responsibility workers feel for staying productive (and off Facebook) at home.