Jobs
What your company's telecommuting policy has to do with your kids' futures
According to a new research paper from the Federal Reserve Bank of St. Louis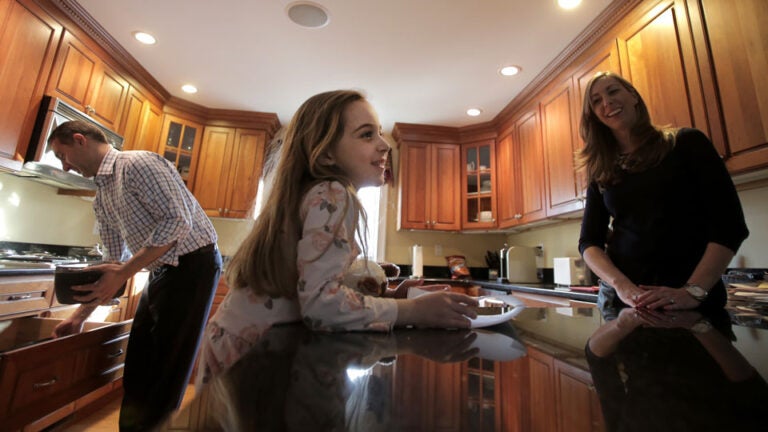 If you want your kids to be more financially successful than you, you might want to take a closer look at your office's work-from-home policy, according to a new research paper from the Federal Reserve Bank of St. Louis.
The paper's authors (George-Levi Gayle and Limor Golan of Washington University in St. Louis; and Mehmet A. Soytas of Ozyegin University) analyzed several factors related to economic mobility to determine which affected families most, finding that the lack of flexibility in a job was one of the largest determinants for children of poor parents staying poor.
The researchers only looked at two-parent households and took into account parents' education, number of kids, division of labor, and participation in the labor market. In all, they found factor that accounted for roughly 75 to 80 percent of the observed correlation of lifetime earnings between fathers and sons, and mothers and families, across generations.
Gayle told The Atlantic the findings surprised him. He thought assortative mating, when individuals marry someone with similar educational status, would be a "significant determinant'' of children earning at a level as high or higher than that of their parents. But the analysis showed it accounted for just 13 percent of correlation.
Job flexibility and a household's division of labor, on the other hand, had a noteworthy impact on the next generation's earnings. Workers with employers who made it easier for them to return to work after having kids, offering flexible working arrangements, were more likely to continue earning wages for their family. This in turn not only impacted the family's wealth, but also affected future decisions children made in regards to education, family, and work-life balance.
"Flexibility in jobs and in the labor market and friendlier workplaces may be one of the better avenues for affecting changes in intergenerational mobility,'' Gayle told The Atlantic.
Story continues after gallery.
Least and most fulfilling jobs, according to the workers who hold them:
[bdc-gallery id="25059″]
It seems that companies are taking note of employees' desire for more flexibility.
According to a 2014 study by the Families and Work Institute, over 67 percent of U.S. companies offer occasional telecommuting for at least some of their employees, up from 50 percent in 2008. Increasingly, workers (especially millennials) want flexibility in where, when, and how they work. Some businesses are willingly offering those arrangements.
If the paper's findings hold true, employers placing serious value on work-life balance could give the next generation a better chance to climb the ladder of economic mobility.