Jobs
What you should know about recruiters before your job search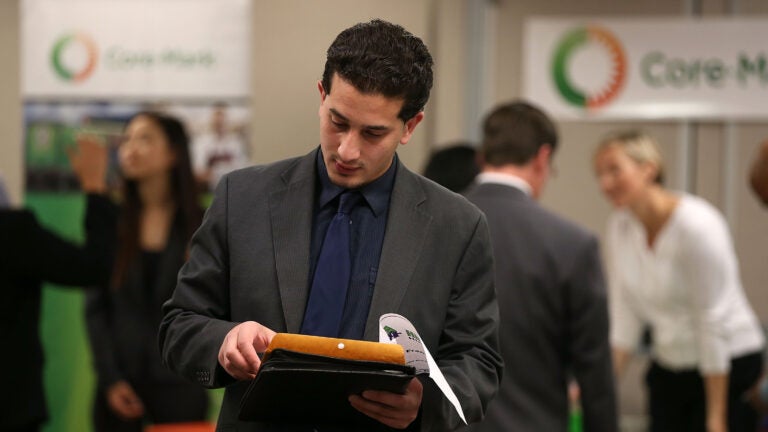 92 percent of recruiters are using social media in the recruiting process, according to the annual Jobvite Recruiter Nation Survey, but what they're looking for can vary widely.
The San Francisco-based recruiting software firm Jobvite surveyed over 1,400 job recruiting and human resources professionals to find out what recruiters are looking for.
One of the key findings in the survey was that many recruiters don't actually care that much about the cover letter, a part of the application that nevertheless causes candidates a lot of stress and time.
63 percent of those surveyed said they believe cover letters are unimportant. (Though as Time explains, you still do need to write them. There are plenty of employers, like Forbes, that are in fact still taking the cover letter into account.)
So what is important? 88 percent of those surveyed responded that "culture fit,'' or hiring based on personality, is very important.
Story continues after gallery.
Careers most likely to add jobs by 2019:
[bdc-gallery id="28554″]
This finding won't sit well with Lauren Rivera, associate professor of management and organizations at Northwestern University's Kellogg School of Management, who told Boston.com that emphasizing cultural fit can lead to discrimination and a lack of diversity among employees.
"The component of personal match plays a role in every single interview – that's human nature,'' Rivera told Boston.com back in June. "But I think in some companies it's gotten out of hand.''
It seems personal relationships are also important, as 78 percent of the recruiters surveyed said they find their best quality candidates through referrals, which is up 60 percent from 2014. Fortunately, there are other ways to get your foot in the door besides referrals, as recruiters say they find many candidates through social and professional networks and intern-to-hire programs.
If you do get the interview, over 80 percent of recruiters said enthusiasm and industry knowledge left lasting impressions on them once the candidate left the office.
The recruiters also had opinions on what you should and shouldn't share on social media. 76 percent saw details about volunteer, professional, or social engagement work positively, while 54 percent of recruiters viewed alcohol negatively and 75 percent viewed marijuana negatively.
And, next time you go to post that selfie, remember that 25 percent saw these photos as a negative.