Jobs
Massive new study shows most workplaces are not on the path to gender equality
According to "Women in the Workplace 2015,'' a study from LeanIn.org and McKinsey & Company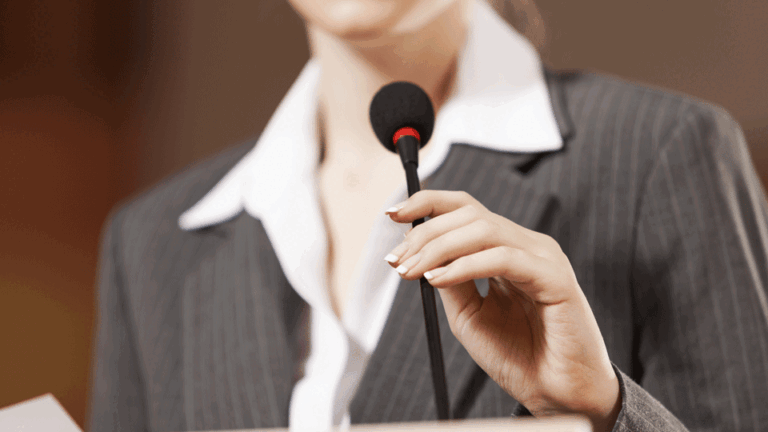 If you thought women were well on their way to gender equity in the workplace, a comprehensive new study from LeanIn.Org and McKinsey & Company might make you think again.
Entitled "Women in the Workplace 2015,'' the study looked at 118 U.S. companies and nearly 30,000 employees this year to get a snapshot of the state of women in corporate America. The findings were pretty bleak, suggesting that companies have tremendous work to do before they can consider themselves leaders in fostering female leadership and gender equality.
The report also comes on the heels of a new study out of Harvard Business School, which found that women are more likely to associate high-level leadership positions with negative outcomes, like stress and conflict, preferring jobs lower on the corporate ladder. The researchers in this case speculated that women might feel this way because they're still more involved at home, and a powerful career would be hard to juggle.
"Women in the Workplace'' acknowledges that work-life balance can be hard for women, but the researchers stress that there are more complex reasons behind the lack of female representation in executive boardrooms.
Here are 5 key takeaways from the study:
1. Women are underrepresented at every level in the corporate pipeline.
Despite a slight increase from 2012, women are still underrepresented in every level of corporate America – from entry-level positions, all the way to managers, senior managers, and vice presidents. The higher the position, the greater the disparity.
While women in 2015 made up 45 percent of entry-level jobs in the corporate pipeline, they comprised just 17 percent of CEOs.
2. Women are less eager than men to become top execs.
Like the aforementioned Harvard Business Study points out, women often associate stress and pressure with high-powered positions. But unlike HBS's findings, this study suggests the main source of stress is not work-life balance, but women's disproportionately stressful path to leadership.
Especially among senior-level managers, women grew increasingly wary of the stresses related to being a top exec as they climbed the ranks, perhaps becoming more aware of the obstacles facing them and of their more limited support systems.
3. Women and men have different networks, so women end up with fewer senior-level connections.
Men surveyed were more likely to have predominantly male networks, while women were more likely to have female or mixed networks. Since men hold most senior-level positions at U.S. companies, this gives women a disadvantage when it comes to getting sponsorship among bosses.
Indeed, only 10 percent of the senior-level women reported having four or more executives help them advance to positions of power, compared to 17 percent of senior-level men.
Story continues after gallery.
Highest-paid female CEOs in Massachusetts:
[bdc-gallery id="26997″]
4. Women are still doing more at home.
When men and women in middle management positions were asked whether they do more childcare than their spouse, or whether they split those duties, 39 percent of women said they do more, compared to just 3 percent of men.
5. Both men and women think gender diversity isn't a big priority at their company.
If you ask the companies' HR representatives, 74 percent reported that the CEO was committed to gender diversity. But when the employees were asked the same question, less than half believed gender diversity was a top priority for their CEO. And women were less likely than men to agree that gender diversity mattered to their manager or CEO.
This sentiment affected how women viewed their ability to get promoted, and they were four times as likely as men to say they had fewer opportunities to advance due to their gender.
Yes, these findings are depressing: "Based on the slow rate of progress over the last three years, it will take 25 years to reach gender parity at the senior-VP level,'' the report states.
But the study also offered some suggestions to help level the playing field. Among LeanIn.org and McKinsey & Company's suggestions for CEOs were:
– Work more closely with managers to identify and resolve female talent gaps in the corporate pipeline.
– Provide programming that helps women develop critical skills for career advancement.
– Set the tone by participating in women's events and publicly sponsor high-potential women in your ranks.
Read the full study here.