Jobs
There are a lot of freelancers, and most say they earn more money
According to a recent study commissioned by Upwork and the Freelancers Union.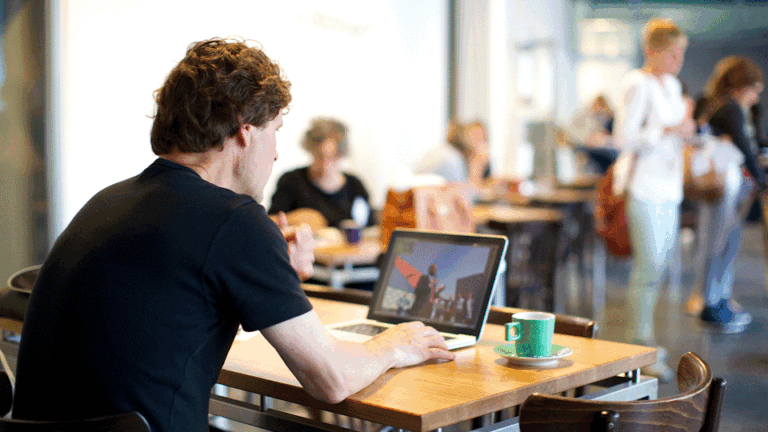 For many employees, becoming freelancers might be the best way to make more money, according to a new survey of the independent workforce.
Entitled "Freelancing in America: 2015,'' the survey was conducted by independent research firm Edelman Berland, and commissioned by Upwork, a freelance talent marketplace, and the Freelancers Union, a nonprofit freelancer advocacy group. Researchers surveyed over 7,000 U.S. workers (both freelancers and non-freelancers) between July 30 and August 14, 2015.
One major finding was that 60 percent of freelancers who left traditional employment and have been freelancing for at least the past year, now earn more than they did as a traditional employee.
Of those who make more money freelancing, most — 78 percent — said they saw the pay increase within a year or less of switching to an "untraditional'' job.
This should be welcome news to the estimated 54 million people now freelancing in the U.S. (That number defines freelancers as individuals who have engaged in "supplemental, temporary, project- or contract-based work, within the past 12 months.'')
Story continues after gallery.
10 fresh ideas for things to do on your lunch break:
[bdc-gallery id="29998″]
Though there are about 700,000 new freelancers this year in the U.S., the survey found that the overall percentage of freelancers held steady at roughly 34 percent of the labor force, based on data from the Bureau of Labor Statistics. (The increase is due to an overall larger labor force.)
Keep in mind that since Upwork and the Freelancers Union both advocate on behalf of freelancers, some of the survey's findings could be slightly more complicated than they appear.
For example, not everyone chooses to be a freelancer. As the survey points out, at least 40 percent of the freelancers surveyed started out of necessity, not choice. And the 14 million "diversified workers,'' defined as people with multiple sources of income from a mix of traditional employers and freelance work, could include people who can't get enough hours at their primary job and pick up side gigs to fill the gaps.
Regardless, freelancers seem pretty optimistic. Besides increased pay, they reported freedom and a flexible lifestyle as the best benefits of the job. And they only see freelancing getting better, with 83 percent of freelancers saying they believe "the best days are ahead for freelancing,'' compared to 77 percent in 2014.
Their key concerns? Cost of health care, unpredictable income, retirement, high taxation rates, and difficulty finding new projects.
Read the full report here.