Jobs
Men and women disagree over diversity in the boardroom
A new report by a professional services firm suggests many male directors are skeptical of its importance.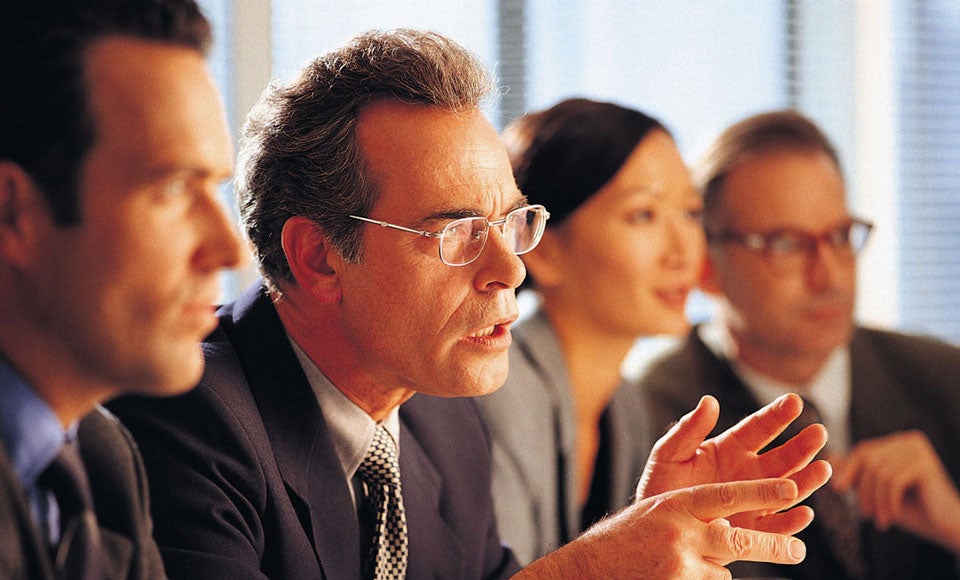 While having a diverse workforce is widely known to help a company's bottom line and lead to more revenue, there's still a portion of corporate America that's skeptical, according to a new report by professional services firm PricewaterhouseCoopers.
Male directors, the study found, often aren't sure whether it's important to have racial and gender diversity in the boardroom. While 63 percent of women on corporate boards said having diverse members was "very important,'' only 35 percent of men reported feeling this way. Over 700 board members were surveyed for the study, which came on the heels of a massive analysis by LeanIn.org and McKinsey & Company that also shed light on gender inequality in corporate America.
Why don't men care about diversity as much? As BloombergBusiness points out, the female directors surveyed were clearer on the benefits of having a variety of colleagues, and were twice as likely to cite diversity as creating more effective boards and improving overall company performance. Since women are still significantly underrepresented in corporate America, perhaps they're more in tune with the importance of shaking up the status quo.
Story continues after gallery.
The highest-paid female CEOs in Massachusetts:
[bdc-gallery id="26997″]
The study also found that men and women had different ideas about how to diversify the boardroom, with women more than twice as likely to say that there were plenty of diverse candidates in their pool from which to choose.
But there's a silver lining.
New board members seem far more interested in the value of diversity than their older counterparts; Over 62 percent of people who had spent less than a year on the board said diversity was crucial, compared to 39 percent of people who had been with the company for over 10 years. If the number of concerned employees continues to grow over time, perhaps the faces of corporate America will change as well.