Jobs
Have the flu? For many employees, this doesn't mean 'stay home'
According to Staples's annual flu season survey.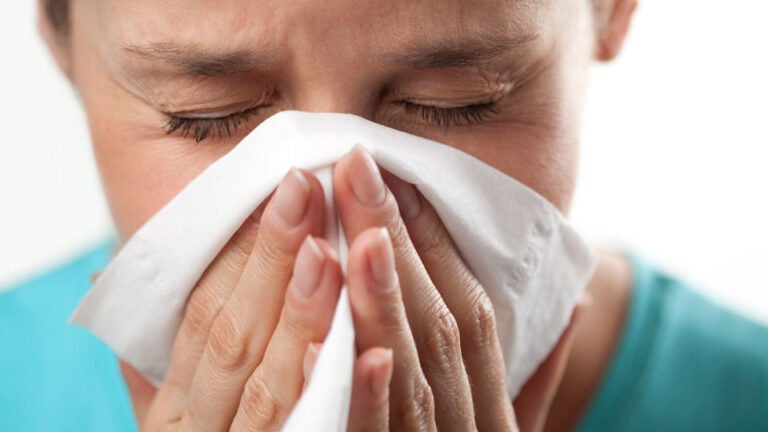 If you've ever suffered a sniveling, snorting, coughing coworker, you're not alone, according to Staples's annual flu season survey, administered to over 1,500 workers by market research firm Redshift Research.
Of the 30 percent of respondents who got the flu last year, over 55 percent said they still went to work sick.
At least some of those people probably understood they were putting their coworkers at risk – 43 percent of those surveyed said they know the flu virus is contagious up to five to seven days after getting sick.
And the flu is nothing to mess with.
The Centers for Disease Control and Prevention estimates 5 to 20 percent of the U.S. population gets the virus each year, with roughly 200,000 of those people requiring hospitalization. Sometimes mistaken for the common cold, the flu also affects the nose, throat, and lungs, but can cause severe illness and life-threatening complications, mostly among the very young and the very old.
So why do people trudge to the office when they're feeling terrible and know they could spread the feeling to others? Perceived pressure from superiors and colleagues is largely to blame.
When asked why they went to work ill, 50 percent said they felt pressure to "tough it out,'' while another 25 percent said they didn't think their coworkers could handle their work while they were gone. Even managers reported feeling pressure, with 30 percent indicating that their boss expected them to come to work if they have the flu. In fact, 39 percent of managers said coming to work with the flu showed they have "extra initiative.''
"It's encouraging to see that employees have a strong understanding of flu risks and prevention, but there's still work to be done,'' Dr. Charles Gerba, professor of microbiology and environmental sciences at the University of Arizona, said in a press release.
Story continues after gallery.
The benefits of having a desk plant:
[bdc-gallery id="26400″]
The best way to prevent getting the flu is by getting vaccinated against the virus every year, which the CDC recommends for everyone six months and older. But chances are, some of your co-workers will catch the virus this winter, either from bad luck or not getting vaccinated. So steer clear of anyone complaining of fever, chills, sore throat, body aches, or a headache — You've probably already told them to go home, like 88 percent of employees Staples surveyed.
Small measures like sanitizing your phone and tablet regularly can help keep you healthy, Gerba said, but the Staples study shows a need for better communication down the chain of command at many companies. Managers and employees should know that when they get sick, no one benefits from having them in the office.