Jobs
Most people want better benefits over raises
According to a recent Glassdoor survey.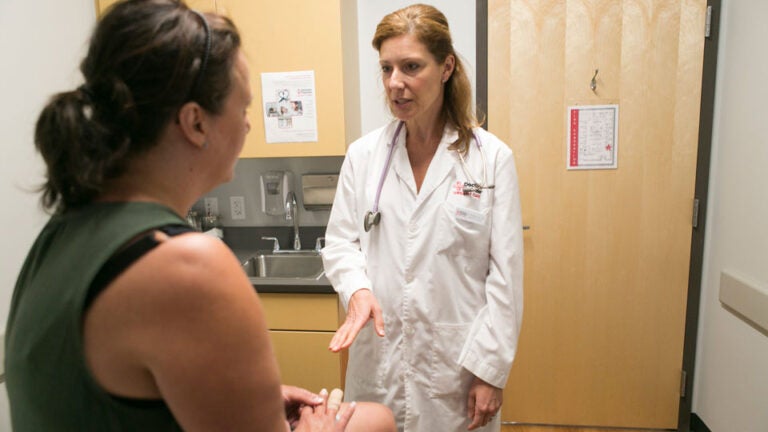 A recent survey from online job recruiter Glassdoor sheds some light on what Americans think is lacking in their work lives – and surprisingly, the answer isn't "money.'' At least, it isn't mostly money.
Conducted with Harris Poll, the survey asked 2,016 adults about employee confidence related to factors like salary and job security, in addition to whether they'd prefer benefits and perks instead of a pay raise.
Nearly four in five respondents (79 percent) said they'd pick additional benefits over a pay increase. Better health insurance was the most popular perk, slightly trumping "vacation'' and "paid time off'' by three percentage points.
Considering over half of employees surveyed in the most recent Employee Financial Wellness Survey conducted by PricewaterhouseCoopers listed "not having enough emergency savings for unexpected expenses'' as their top financial concern in 2015, the overwhelming desire for better benefits seems even more significant. Money is tight, but health and time off are more pressing concerns.
Story continues after gallery.
Least and most fulfilling jobs, according to the people who hold them:
[bdc-gallery id="25059″]
The U.S. is infamous for lagging behind other advanced countries in its benefits for workers; in fact, it's the only such country to offer mothers no legal entitlement to paid leave on a national basis. We're also the only developed country in the world that does not legally mandate any paid vacation or holidays for workers. Among the companies that do offer paid vacation, the average amount of time off for workers is 13 days of vacation and eight paid holidays. Most European countries offer workers at least 20 vacation days and 13 paid holidays.
It's worth nothing that Glassdoor's survey also found that men were almost as likely as women to want enhanced benefits over a raise. This echoes assertions from activists that more paid time off is not something reserved for new mothers, but a benefit we all want.
But it's no surprise that healthcare insurance is at the forefront of U.S. workers' concerns, with an increasing number of companies moving toward high-deductible health plans. While these plans save employers a ton of money, they often discourage employees from pursuing preventative healthcare, since many only cover medical bills exceeding several thousand dollars.
Some companies are starting to address worker concerns, at least when it comes to making life easier for new parents. Streaming video provider Netflix, software maker Adobe, and Microsoft all expanded their paid time off for new mothers this year, and many other organizations are starting to offer flexible work options for employees.
Perhaps it's just a matter of time. Good benefits are a huge concern for young employees: Roughly 90 percent of respondents between the ages of 18 and 34 chose more benefits over a raise, and 84 percent of those between the ages of 35 and 44 chose the same. Workplace perks often translate into a better work environment, which leads to motivated and engaged employees who will probably stick around longer. As Slate points out, "Young people will be in charge someday, and what they want will matter.''