Jobs
The best jobs for work-life balance
According to a Glassdoor report.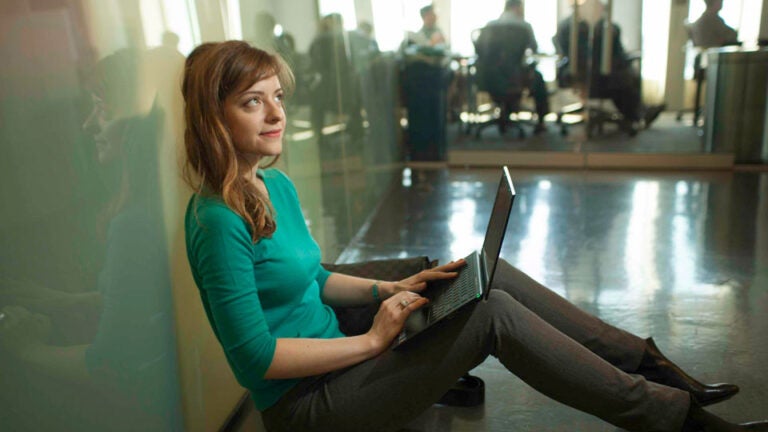 While most employees report a decrease in work-life balance in recent years, the workers in highest demand are using that leverage to find a better equilibrium, according to a recent study by recruiting website Glassdoor that ranked the top 25 jobs for work-life balance.
After analyzing over 60,000 company reviews shared by employees in 2015, Glassdoor found data scientist, SEO manager, and talent acquisition specialist to be the occupations that provide the most work-life balance. To qualify for the report, "25 Best Jobs for Work-Life Balance,'' occupations had to have at least 75 work-life balance ratings shared over the past year from a minimum of 75 companies, and employees had to list "work-life balance'' as a pro of the job in at least 15 percent of reviews.
Jobs were ranked on a 5-point scale, with 1.0 as "very dissatisfied,'' and 5.0 meaning "very satisfied.'' Data scientist took the No. 1 spot with a work-life balance rating of 4.2, while front-end developer landed spot 25 with a rating of 3.7. In Greater Boston, Glassdoor found that all 25 top jobs were hiring, with companies like TripAdvisor, Amazon, Booz Allen Hamilton, Fitbit, and even retailers like Talbot looking to fill positions, especially in technology.
Story continues after gallery.
The 25 jobs with best work-life balance, according to Glassdoor:
[bdc-gallery id="27450″]
"When a job is in high demand, the job seeker has way more negotiating power,'' said Glassdoor analyst Scott Dobroski. Roles like social media manager, UX designer, and web developer – all jobs in demand in the Boston area – also made the top 10 ranking.
But what did workers mean when they said their job had good-work life balance? According to Dobroski, employees said they valued having alternative working arrangements, flexible hours, and the ability to work from home.
"Employers these days don't necessarily care whether you're working 9 to 5, or 10 to 6, or splitting your day,'' Dobroski explained. "That's the theme with the top 25 here.''
Though all of the top jobs may be high in demand, their salaries varied widely, with data scientists pulling in an average salary of $114,808, and substitute teachers making just $24,380 per year.
The top 25 jobs are outliers in their flexibility; as mentioned, Glassdoor has found that U.S. workers are increasingly feeling less satisfied with their work-life balance, with employees reporting an average satisfaction rating of 3.5 in 2009, 3.4 in 2012, and 3.2 thus far in 2015.
"Work-life balance decreasing is not a huge surprise because of the advancement of technology,'' Dobroski said. "It's great that you can respond to emails or take off in the afternoon for a soccer game if you have to, but it's also a blessing and a curse because you are accessible, and some managers may not have a good balance and flow there. Each company is figuring it out on their own terms.''
Which occupations had some of the lowest satisfaction ratings for work-life balance? According to Dobroksi, reporters, mental health therapists, and social workers all gave their jobs scores of 3.0 or below.