Jobs
Harvard, MIT, and Tufts among schools with biggest gender pay gaps 10 years out
According to data from the U.S. Department of Education.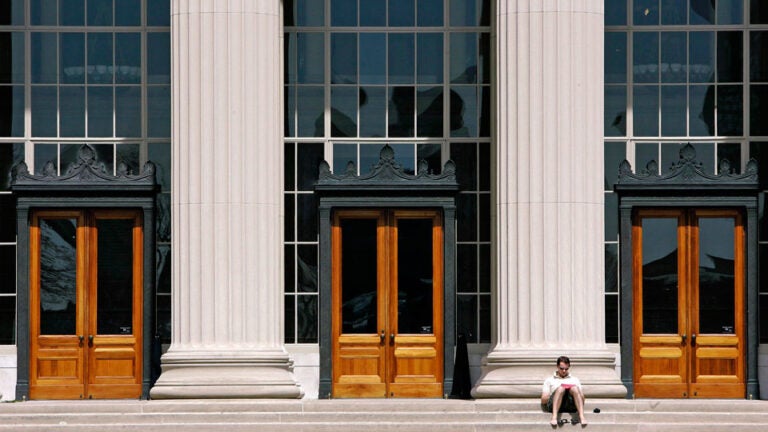 By any stretch of the imagination, women who graduate from elite colleges like Harvard University and Massachusetts Institute of Technology are making good money, with the average salary of Harvard women sitting at $110,000 per year 10 years after enrollment. That's more than female graduates earn after graduating from any other university.
But guess who's making more? Their male counterparts, and by no small difference.
Using data from the U.S. Department of Education's new College Scorecard, The New York Times compared the earnings of male and female graduates from elite colleges 10 years after their matriculation, finding that a gender pay gap persists at every school. What was perhaps even more surprising was that the gap grows wider at many schools that regularly top the annual U.S. News & World Report college rankings, like Harvard, MIT, Yale, and Tufts University.
The data was collected only on students who were in the federal student financial aid system.
The gap is widest at MIT, where women on average earn $58,100 less per year than men 10 years out, when the men are pulling in about $150,000. Women enrolled at Harvard make as much as men who graduated from Tufts at around $110,000, while women who enrolled at Tufts make less than $80,000 annually.
Harvard men make the most, with an average salary of $160,000. This means female Harvard alums earn 63 cents for every dollar their male classmates earn, which is significantly less than the average American woman, who makes 79 cents on the dollar compared to men.
What gives? Men and women who make what's considered a low-income wage have a smaller pay gap. As The Atlantic points out, "All of this points to a system in which at the higher ends of the economic ladder, the income disparities between men and women are wider,'' especially the further out graduates get from matriculation.
Story continues after gallery.
Massachusetts's leaders first jobs:
[bdc-gallery id="27666″]
One possible explanation is that men at elite universities like Harvard have access to way more powerful alumni networks than their female counterparts, helping men secure high-paying jobs in fields like finance and tech. A recent NY Times article shed light on some of the all-male "final clubs'' at Harvard that offer members gateways into impressive networks. At different times, they included the likes of Theodore Roosevelt, John F. Kennedy, and the Winklevoss twins. Though the school has severed ties with all single-gender clubs, the seven remaining all-male finals clubs simply moved off campus.
Besides men's imposing alumni networks, women face a myriad of other setbacks that may affect their ability to get equally lucrative and powerful jobs. Management professor Lotte Bailyn of MIT's Sloan School of Management said she couldn't comment on the specific data the NY Times unearthed, but did list off the more general issues that lead to pay inequity, including, "Biased perceptions by employers, which are particularly strong against mothers, but against women in general because they might become mothers'' and "Differences in competitiveness that make women bargain less strongly because they don't understand how to bargain given they are caught in gender stereotypes.''
But even women who do go on to become CEOs experience a gender pay gap, with women at the top ranks of corporate America earning about 18 percent less than their male counterparts despite most of their businesses being more successful. All of these figures suggest that a significant cultural shift is needed so that America can catch up to other advanced nations, where women have a more equal (but still not quite) chance at pay equity. As The Atlantic said, "After all, if even the hardworking, ambitious female graduates of Harvard University cannot reach anything close to pay equity with their male peers, what hope is there for everyone else?''