Jobs
College students do a lot more work than you might imagine
According to a new study from the Georgetown University Center on Education and the Workforce.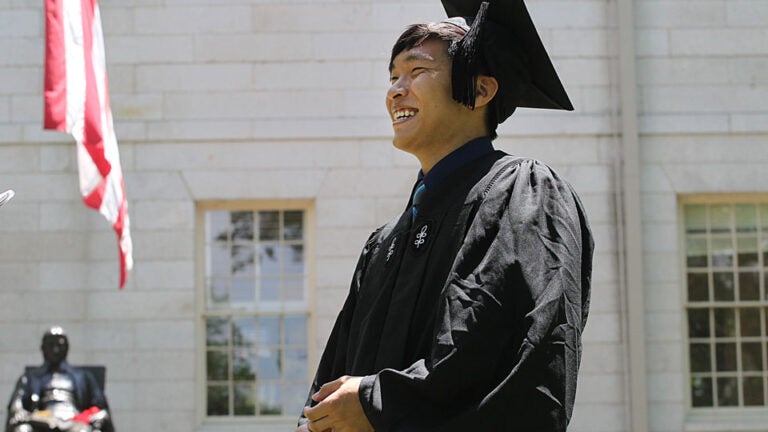 "Typical'' college undergraduates are not full-time, financially dependent students entering four-year programs right after graduating high school; they haven't been for almost 30 years.
According to a new study from the Georgetown University Center on Education and the Workforce, most college students – between 70 and 80 percent of them – are instead earning paychecks while they learn, but are still unable to pay for their education. These "working learners'' make up about 8 percent of the total labor force, and are enrolled in either degree-granting programs like associate's and bachelor's degree programs, or non-degree granting programs, and certification and vocational training programs. What do these students look like? Probably not what you'd expect.
Here are 6 takeaways from Georgetown University's study, "Learning While Earning: The New Normal'':
1. More students are working full-time. Forget about the part-time job at the school library. Researchers found that about 40 percent of undergraduates and 76 percent of graduate students work at least 30 hours per week, and a quarter of all working learners are simultaneously employed full-time while enrolled in college full-time. That can't be easy, especially for the 19 percent of working learners who also have kids.
2. Most working learners benefit from their job experience upon entering the workforce. Good news! The study showed that many working learners benefitted from having a job while learning, especially if the job pertained to the field in which they were pursuing an education. These students often reported having an accelerated launch into their full-time careers and an easier time finding a full-time job after graduation.
3. But not disadvantaged students. Bad news. Low-income students who work while they learn are less likely to complete their programs, either because they're working full-time rather than part-time, or they don't have access to as many educational and support services at the open-admission community colleges they frequently attend.
4. Many working learners are older than you might guess. One third of all working learners are 30 and older, though most of those are workers who have post-secondary credentials but are upgrading their qualifications to keep up with the competitive job market, earn a promotion, or find a new career track.
5. Older working learners have very different majors than their younger counterparts. Most mature working learners (those between 30-54) aren't coming back to school for a philosophy degree. The study found that young working learners are more likely to select social sciences or humanities majors, while mature working learners come back to school to get degrees in healthcare or business.
Georgetown researchers said this disparity shows there needs to be a stronger connection between learning and work so that students are better prepared for their full-time careers after graduation. As Nicole Smith, chief economist at the Georgetown Center and a co-author of the report said, "When students pick a major or field of study, they need to be told up front what kind of career it likely leads to and how much money they are likely to make, especially if they have to pay back student loans.'' Speaking of loans…
6. It is nearly impossible for working learners to pay for their education. If a student works full time at the federal minimum wage, he or she would earn about $15,080 annually before taxes, a sum that would not cover most schools' tuitions and living expenses. You can tell that to your parents next time they remind you they paid for their tuition by working summer jobs.
"Today, almost every college student works, but you can't work your way through college anymore,'' Anthony P. Carnevale, director of the Georgetown Center and the report's lead author, said in a statement. "Even if you work, you have to take out loans and take on debt.''
So much debt, in fact, that the study found that working learners and non-working students were equally likely to have student debt, though working learners typically had less debt. While 22 percent of students who do not work while in college have more than $50,000 in student debt, 14 percent of working learners and 13 percent of workers who are not enrolled in college had a comparable amount of debt.
Parts of the report might make you feel gloomy, particularly if you're swamped with student debt or just now realizing your Women's Studies degree isn't terribly pragmatic. But there's hope. The Georgetown researchers suggested several policy changes that could help some of the country's 14 million working learners find success, including bolstering employer tuition-assistance programs to offset student debt and investing in competency-based education programs that teach skills with real labor market value.
Careers most likely to add jobs by 2019:
[bdc-gallery id="28554″]