Jobs
After harsh criticism, Amazon announces new benefits for workers
The online retailer's extreme workplace culture was criticized earlier this year.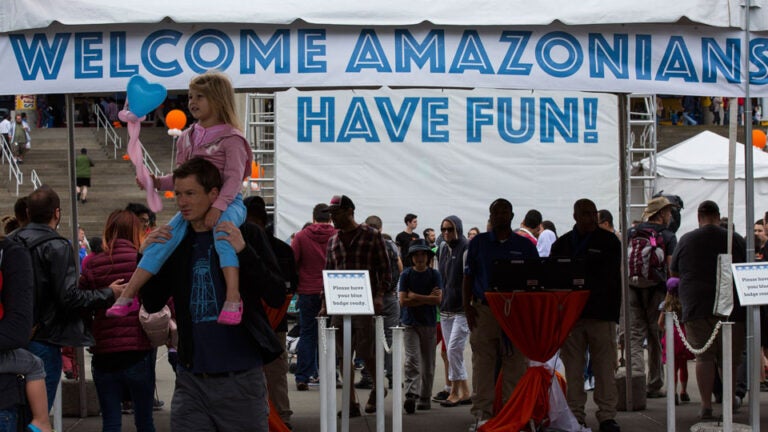 Amazon, the giant online retailer that was critiqued back in August for its intense workplace culture, appears to have softened its treatment of employees – at least for new parents. The company sent an internal email Monday, first reported by The Seattle Times, announcing that it is expanding paid maternity leave from eight to 20 weeks, and will now be offering six weeks of paternity leave, where it used to offer none.
The announcement marks a shift in a business that formerly eschewed workplace perks common at tech companies like Microsoft and Google, as The New York Times notes. A former Amazon executive described the retailer as "Darwinian,'' an organization with an emphasis on internal competition and a disregard for healthy work-life balance.
Amazon came under fire earlier this year when The New York Times wrote a highly critical article that described a workplace where employees were expected to work late and on weekends, and were encouraged to tear one another a part at meetings. One woman fighting breast cancer and another who had recently had a miscarriage were reportedly punished for cutting back on their workloads.
Story continues after gallery.
25 jobs with the best work-life balance, according to Glassdoor:
[bdc-gallery id="27450″]
Some Amazon employees defended the company and described the Times's workplace descriptions as "blatantly incorrect,'' but Amazon's annual review of employee benefits, which led to the improved leave policies, point to a company taking a good hard look at itself.
In addition to the expanded parental leave, Amazon said they would now offer their some 222,000 workers a flexible return-to-work program and the ability to share leave with a spouse who does not work for the retailer. These benefits, the retailer wrote in the email to employees, "give you more time and more choice in how to manage your leave in the way that works best for your family.''