Jobs
Who does more at home? Modern working parents often disagree
According to a new study by Pew Research Center.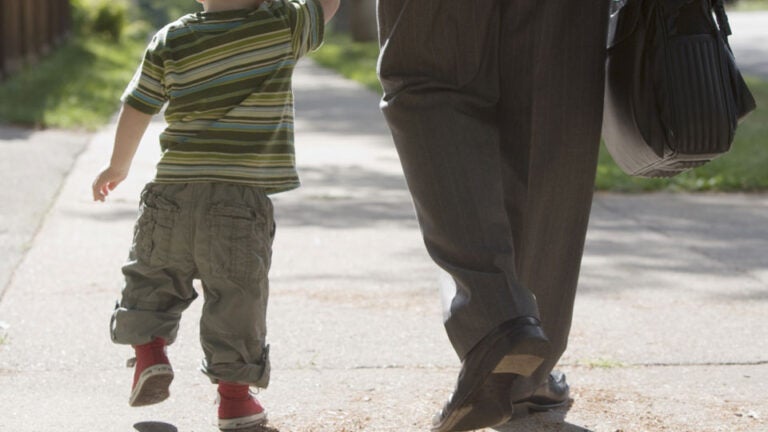 As more couples choose to have both parents work full time, many modern U.S. families find that there are sharp costs to having a better income, and that old gender roles are hard to break.
A recent survey by Pew Research Center confirmed that the workforce has been changing steadily in the past several decades, with the share of two-parent households where both parents work full time rising to 46 percent, up from 31 percent in 1970. Meanwhile, the share of families where a father works full time and the mother stays at home has fallen from 46 percent in 1970 to 26 percent today.
This news should be welcome to most: After all, families with two working parents are much better off financially, and are more likely to have parents equally sharing the household responsibilities and childrearing. But Pew's in-depth analysis of shows many of these families just feel tired and stressed, especially the highly educated ones. Plus, there are some lingering disparities between working moms and dads.
Story continues after gallery.
Best jobs for work-life balance, according to Glassdoor:
[bdc-gallery id="27450″]
Conducted through telephone interviews with 1,807 U.S. families from September 15 to October 13, 2015, the survey found that while over half of working parents said balancing work and family is difficult, mothers were almost twice as likely as fathers to say having children hindered their ability to advance their career. And despite showing that families with two working parents are more likely to share day-to-day parenting and household responsibilities, there was still a noteworthy gender gap in how working mothers and fathers described the distribution of labor.
For example, 64 percent of working mothers said they did more work than their spouse when it came to managing their children's schedules and activities, but only 53 percent of fathers agreed with them. Fathers were more likely than mothers to say they shared these responsibilities equally, at 41 percent of dads, compared to just 31 percent of moms.
This discrepancy could help explain why moms were twice as likely as fathers to say being a parent interfered with career advancement, with four-in-ten working moms reporting this, compared to just two-in-ten working dads.
The consequences of a "very difficult'' work-life balance
Furthermore, one in five full-time working moms described work-life balance as "very difficult,'' compared to just 12 percent of fathers with full-time jobs.
The data also showed there was a notable stress gap in race and education, with college-educated and white parents significantly more likely than other parents to say work-life balance is difficult. Working parents who said they struggled to find a balance between work and family were also more likely to say this stress affected their attitude towards raising kids, and were less likely to say being a parent is "rewarding all the time'' and "enjoyable all of the time.''
Many companies are starting to take notice of employees' desire for work-life balance, with major companies like Microsoft, Netflix, and most recently, Amazon, expanding their parental leave policies. This trend shows that for many modern parents, job satisfaction requires more than a steady paycheck. But as Pew's study points out, the road to balance, gender or otherwise, is a long one.