Jobs
Here's why your bosses should be trying hard to keep you right now
According to a recent survey by Deloitte.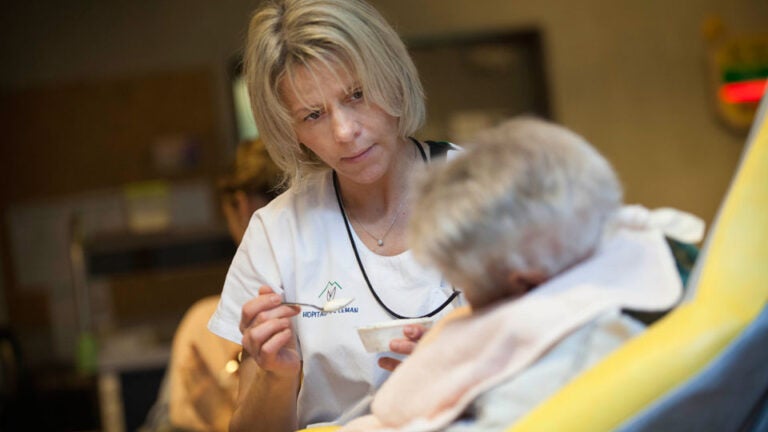 With the U.S. unemployment rate falling to 5 percent in October, job seekers are most likely welcoming the stronger economy and better job prospects available to them across industries. Talented workers, especially, might see the present as a good time to search for better jobs. As a recent Deloitte survey found, that has employers very concerned.
Consulting firm Deloitte asked more than 3,300 business and human resource leaders in 106 countries what their biggest challenge was in 2015. The survey found that "culture and employment,'' or retaining employees, was their largest concern, even more than "developing leadership,'' which is usually the top concern globally. In the U.S., leadership still slightly outweighed employee retention, which came in second.
Employers' fears are not unfounded: The New York Times points out that the Internet age has made it very simple for talented workers to receive daily calls and emails from recruiters and competitors through their LinkedIn profiles, and workers who do choose to switch jobs can now easily transfer retirement savings through portable 401(k)'s.
But other research show there are plenty of ways to retain top talent.
So what can companies do to keep employees happy?
Surprisingly, pay is not what workers care about most, with the majority of workers saying they'd prefer better benefits such as health insurance and paid vacation.
Some employers have started addressing this by offering workers unlimited vacation time, though this is still relatively rare (and actually financially benefits the company in the long-run), while other companies offer innovative workplace wellness perks like free gym memberships, meditation classes, and healthy cooking classes.
Story continues after gallery.
Jobs with the best work-life balance, according to Glassdoor:
[bdc-gallery id="27450″]
"Work-life balance'' has also become a huge buzzword among job seekers, especially millennials who often view technology as the green light freeing them to work productively from virtually anywhere. Many employers are already starting to cater to this idea, offering workers flexible hours and telecommuting options. Other organizations, like major tech company Microsoft and online retailer Amazon, are expanding their maternity and paternity leave.
Another factor job seekers want is open communication. As companies increasingly abandon the annual performance review, workers instead hope for more consistent feedback from their managers through ongoing conversations in real time. In fact, Deloitte is one such company that did away with its annual performance review in favor of 10-minute weekly and monthly check-ins to enhance employee development and engagement.
According to a survey by recruiting and staffing firm Spherion, however, most employers have a long way to go. After asking 2,000 workers whether they felt their companies were putting effort into keeping them, only 10 percent of employees said yes, while a quarter said they thought their employer was putting in less of an effort than previous years.