Jobs
Why older workers think millennials aren't good managers
According to a multi-generational leadership study by Future Workplace and Beyond.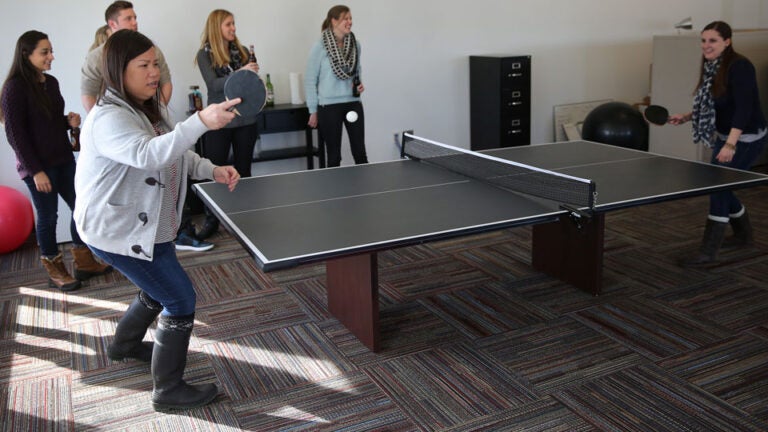 2015 was a big year for millennials. They officially surpassed Gen Xers as the largest generation in the U.S. workforce. And since a big portion of millennials, currently aged about 18 to 34, are at the younger end of their generation, more will join the workforce in the coming years.
What's this mean for the average workplace? For one thing, many more millennials are moving into leadership positions, especially as some of their older co-workers retire, and many companies require tech-savvy managers.
But as a recent multi-generational leadership survey by Future Workplace, an executive development firm, and Beyond, a career network, found, not everyone is happy with this shift.
After surveying 5,771 workers from generations ranging from the baby boomers (currently aged 51 to 69) down to millennials, the study found that while most respondents (83 percent) had seen millennials managing employees from older generations, nearly half of baby boomers and Gen Xers (currently aged 35 to 50) felt millennials' lack of managerial experience and leadership training could have a negative impact on company culture.
And while 44 percent of millennial respondents to Beyond and Future Workplace's study viewed themselves as the most capable generation to lead in the workplace, only 14 percent of older respondents felt the same.
Why can't we all just get along?
Dan Schawbel, partner and research director at Future Workplace, told Boston.com he thinks most millennials entering managerial roles are "unprepared.''
"They're pushed into these roles as necessity, but they lack experience,'' Schawbel said. "So older workers managed by millennials think they're inexperienced and have a hard time listening to them and respecting them.''
Part of this disconnect between generations could be their differences in work values. As a study from the Boston College Center for Work and Family points out, baby boomers are often regarded for their "live to work'' mentality that involves putting in a lot of face time at work, while Gen Xers are more likely to share a "work to live'' perspective that means work doesn't define their life.
Story continues after gallery.
Jobs with the best work-life balance:
[bdc-gallery id="27450″]
Meanwhile, millennials are known for "working my way,'' which means they're more likely to feel devoted to their career, not their companies, and often desire meaningful work.
Differences in communication and feedback could also play a role in intergenerational misunderstandings.
For example, the Boston College study pointed out that as the first generation growing up with computers, millennials might prefer using texting, instant messaging, and emailing over face-to-face interactions, which some Baby Boomers and Gen Xers could interpret as impolite or avoidant. The younger generation, however, probably sees their behavior as the most efficient use of time.
So how can millennials become better managers? Through ongoing mentorship and leadership coaching from older peers, research shows.
As Harvard Business Reviewpoints out, "reverse or reciprocal mentoring programs,'' which pair younger workers with seasoned executives to work on specific business objectives usually involving technology, are increasingly common in many offices.
"Studies show that colleagues learn more from each other than they do from formal training, which is why it is so important to establish a culture of coaching across age groups,'' Jeanne C. Meister, a founding partner of Future Workplace, told HBR.
Schawbel said this type of mentorship allows for a two-way street, where millennials could listen and learn from their older co-workers, incorporating their ideas and reminding them of their value. Meanwhile, millennial managers could help close the technology gap that persists between generations in many workplaces.
While 89 percent of survey respondents from all generations said building strong leadership skills was important to them, only 47 percent of them worked for companies that had mentorship programs to support their leadership development.
Companies would do well to focus on grooming millennial leaders, though, even if they aren't perfect yet. Because they certainly aren't going anywhere.
"The older generations want them to wait their turn,'' Schawbel said. "But despite some older workers saying millennials are 'lazy,' and 'entitled,' there are so many of them. And they're ambitious,'' he added.