Jobs
Local companies way ahead of the curve for helping working parents
Top Places to Work 2015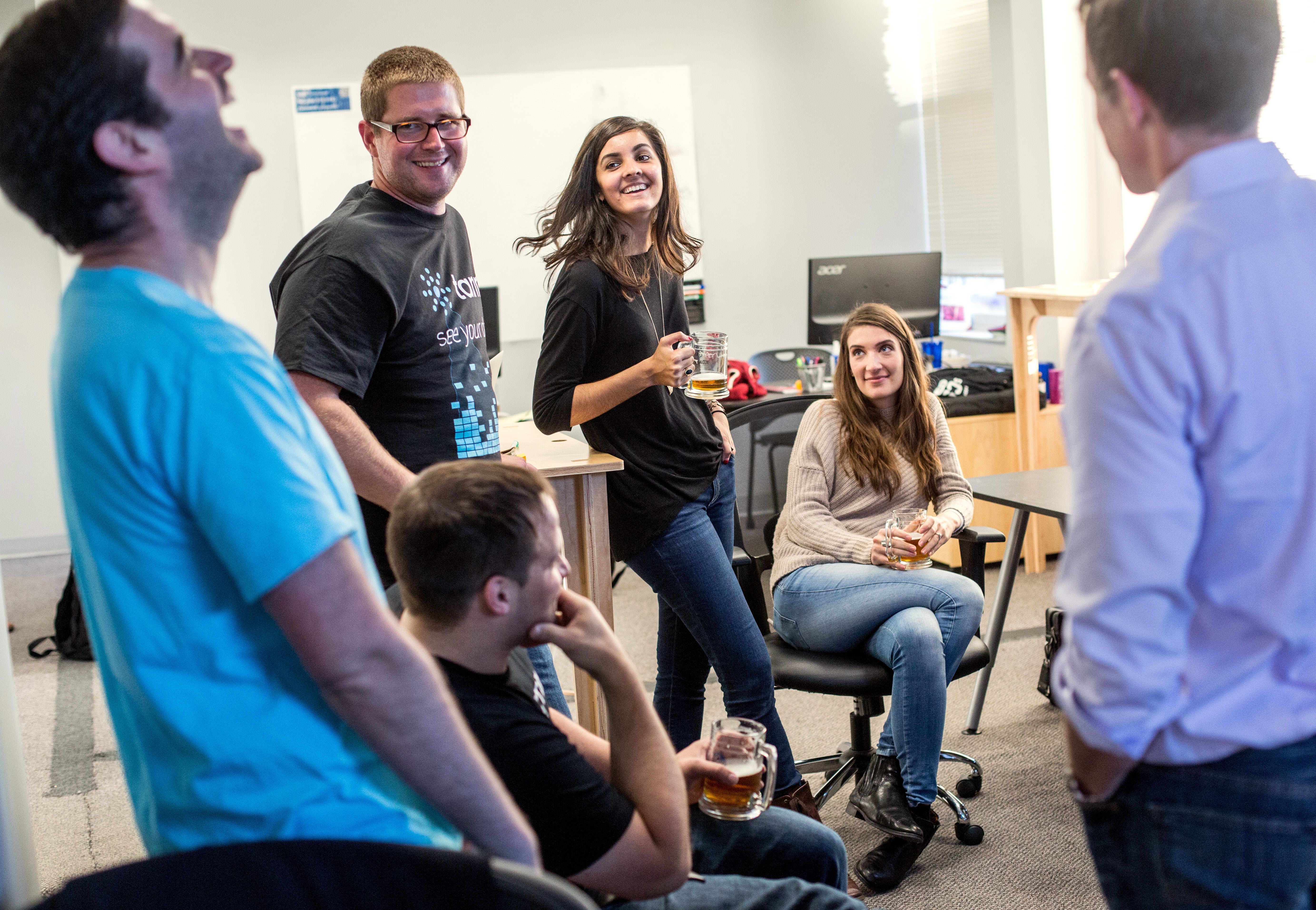 In the U.S., only 12 percent of private sector employees are offered paid family leave from their employers, making it very hard for new parents to juggle work and child rearing.
Some local employers have recognized this problem, and are using it to their advantage. Companies like Cambridge-based tech startup Tamr, Alnylam Pharmaceuticals (also in Cambridge), Broad Reach Healthcare in Chatham, and Boston-based MeYou Health offer "unusually generous'' benefits for new parents in order to attract talented workers, The Boston Globe reports.
Tamr gives 18 weeks of paid leave to the primary parent and 10 weeks of paid leave to the secondary parent, while Alnylam Pharmaceuticals offers 12 weeks of paid leave for the primary parent, and two weeks of paid leave for the secondary parent. Meanwhile, MeYou Health gives all new parents six weeks of paid leave.
[The companies featured in this story are among the winners of The Boston Globe's 2015 Top Places to Work awards. You can see a full list of winners and read more coverage here.]
Though offering progressive benefits can prove costly (Broad Reach Healthcare estimates its paid leave policy costs an extra $40,000 a year), these companies say it's worth it to set their businesses apart from competitors.
"Offering progressive benefits is always good for business, as it enables you to attract top talent,'' Karen Anderson, chief human resources officer at Alnylam told the Globe.
As more workers demand jobs that incorporate work-life balance, some major companies like Netflix, Amazon, and Microsoft have already revised their parental leave policies to be more generous toward new moms and dads, yet paid family leave is still a rarity.
There are efforts to normalize this policy, however. The Globe points out, "Boston City Council recently approved six weeks of paid leave for city employees who become new parents, and bills that mandate paid leave are under consideration at the State House and in Washington.''
Read the full Globe story here.
You can see a full list of Top Places to Work winners and read more coverage here.