Jobs
These companies want their workers to sit back and meditate
Top Places to Work 2015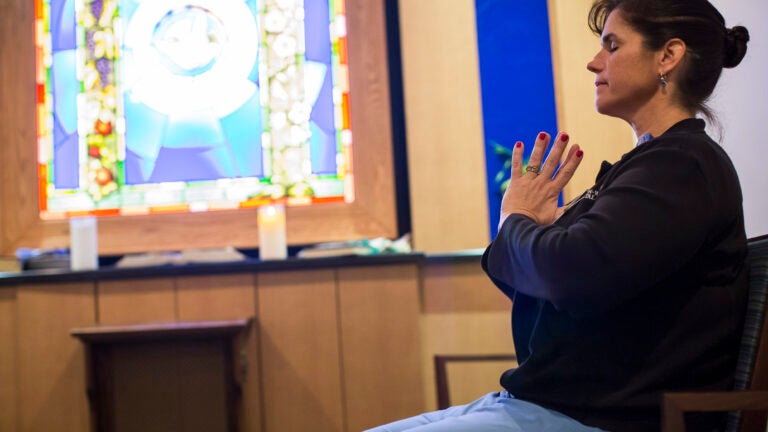 Who hasn't felt distracted at work before? Amid the daily onslaught of emails, texts, and meetings – not to mention inner thoughts about kids, bills, doctor's appointments, and more, it can sometimes feel impossible to accomplish much of anything in the office.
[The companies featured in this story are among the winners of The Boston Globe's 2015 Top Places to Work awards. You can see a full list of winners and read more coverage here.]
Companies that understand this are looking for solutions to create more focused employees. Their current obsession? Meditation.
As The Boston Globe points out, companies in Massachusetts like Newton-Wellesley Hospital, MassMutual, and Blue Cross Blue Shied have already dove into the trend head first, offering employees mindfulness exercises such as quiet meditation breaks and classes, breathing exercises, and even yoga.
While mindfulness, or "staying in the moment,'' may not be scientifically proven to increase employees' productivity, one thing is for sure: the movement is not going anywhere. Blue Cross, for example, has had an increasing number of workers ask for more meditation classes, while other companies may be considering partnerships with popular meditation apps like "Headspace.''
Don't knock it till you've tried it.
Read the full Globe story here.
You can see a full list of Top Places to Work winners and read more coverage here.