Jobs
What really happens when companies kill performance reviews
According to the NeuroLeadership Institute.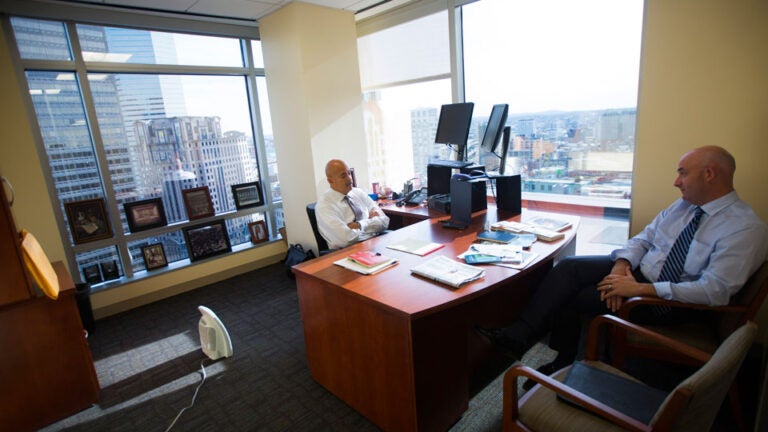 If you hate your annual performance review, you're in luck.
Though most companies have yet to kill off the annual evaluations, a growing number of organizations are moving away from the practice, and with good reason, as a new study from The NeuroLeadership Institute found widespread benefits among companies that abandoned them.
A mounting pile of research shows that both managers and employees revile performance reviews. UCLA researcher Samuel Culbert described them as "relationship destructive'' and the Society for Human Resource Management reports that at the 90 percent of companies that do formal evaluations each year, between 60 and 90 percent of employees (including managers) dislike them.
The NeuroLeadership Institute, a global research organization that studies neuroscience and leadership, looked at 33 of the 52 companies that had shifted from the practice of once-yearly performance appraisals to less conventional ways of performance management by November of this year.
Researchers found that by and large, companies saw numerous positive outcomes from the change, including better communication between managers and employees, less administrative burden, and increased focus on employee growth and development.
Story continues after gallery.
Jobs with the best work-life balance, according to Glassdoor:
[bdc-gallery id="27450″]
"People worry companies won't know how to rate performance or differentiate pay without them, but that's not true,'' David Rock, director of the NeuroLeadership Institute, told Boston.com.
Most companies making the switch are giving managers more discretion in who gets raises and who doesn't, he added, calling the traditional numerical ranking system "counter-intuitive'' to getting employees to improve.
"It seems really logical to give people a number and identify them with a one through five rating, but it has these unintended consequences that you might not notice unless you have a lot of time,'' Rock said. "We human beings are very focused on social interactions…We are very obsessed with our social status. Calling people a number activates a deep sense of danger in people. It's just how we're built.''
While some companies were concerned a lack of performance reviews would make top performers feel unappreciated, Rock said employees from all different performance levels said they were happier without numerical ratings.
Instead of using numbers, these companies encouraged managers to describe employees' performance after getting to know them through regular interactions, Rock said. This not only led to managers talking more with employees, but also improved the quality of the conversations. Rather than focusing on past performance, employees and their managers reported setting goals, planning development and taking action.
Frequent interactions were so well received that over half of the companies studied incorporated them into their new performance analyses. Seventy-six percent of the 33 companies recommended an annual performance conversation prior to moving away from performance ratings, but after the switch, 68 percent recommended quarterly conversations at minimum, Harvard Business Review pointed out.
The NeuroLeadership study also found that killing performance reviews significantly reduced administrative burden, with nearly two-thirds of the 33 organizations reducing managers' documentation requirements for performance conversations with workers. This translated into huge savings in terms of time and money. For example, HBR found that Deloitte had been spending nearly two million hours annually to review over 65,000 employees around the world.
"I don't think anyone likes being labeled a number, and knowing bosses are having conversations with [employees] rather than giving them a number is intrinsically good,'' Rock said. "Goals and performance are not just a number. Fifty-two large companies made the move so far, and more than half of all companies would do better without a rating.''