Jobs
Young professionals try to give their skills, not just their time, to charity
Top Places to Work 2015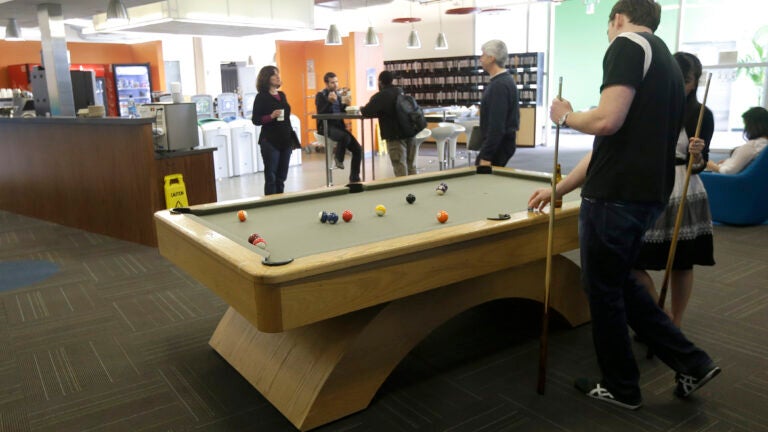 A Waltham-based advertising firm has found a unique way to help employees do charitable work.
Instead of volunteering to build playgrounds or build homes, staff can use their professional skills to help those in needs, The Boston Globe reports.
Boathouse Group has launched a charitable crowdfunding site called SmallCanBeBig.org that allows the company's employees to help raise money for families who need help paying for rent, doctor's bills, utilities, and more.
[The companies featured in this story are among the winners of The Boston Globe's 2015 Top Places to Work awards. You can see a full list of winners and read more coverage here.]
Boathouse staff are well-positioned to help such families get the word out, given their skills in social media, web design, and writing.
Diana Brenna, chief executive of the non-profit Building Impact, says younger employees in general are much more interested in "doing good by doing what they're good at.''
"We're much more open to giving of our skills, even if it's helping with Excel spreadsheets, because we know the impact,'' Brenna told the Globe.
Building Impact helps match people with nearby volunteering opportunities.
Read the full Globe story here.
You can see a full list of Top Places to Work winners and read more coverage here.