Jobs
Boston company wants employees to find 'resilience' in the workplace
meQuilibrium is a digital coaching platform that says it's different from other workplace wellness programs.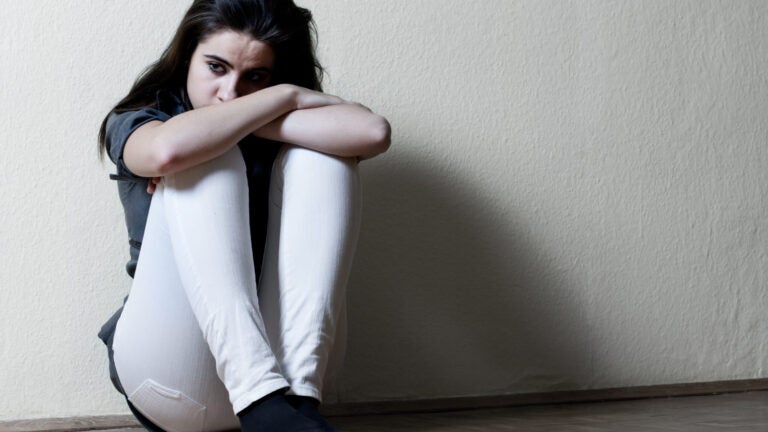 If you've been feeling increasingly stressed at work, you're not alone. Multiple studies have shown that over the past few years, employees across the country have been feeling mounting levels of anxiety, largely due to unrealistic work demands and constantly being connected to the office through technology.
Some employers have recognized this trend, and are offering employees workplace wellness perks ranging from mindfulness apps to yoga and meditation classes, hoping to find a cure-all.
That's where meQuilibrium comes in. Unlike many of its workplace wellness counterparts that aim to "fix'' employees' anxiety by telling them what to do, the Boston-based digital coaching platform instead claims to help people locate what's causing their stress in the first place, and then trains them to alter their thinking style about those stressors. This ultimately leads to newfound "resilience,'' the company says.
"There are a lot of offerings out there that are quick-fix Band-Aid solutions that might help a person deal momentarily, but they don't touch the real root cause,'' said Jan Bruce, meQuilibrium's CEO and co-founder. meQuilibrium is different, she said.
Once an employer purchases the program, employees can register and take a detailed survey that asks questions about their physical health like diet, exercise, and sleep. But it also pinpoints their individual stressors and thinking styles using complex algorithms, Bruce said.
"It's like Weight Watchers for stress,'' Bruce said. "We are highly customized to the person. If a person comes in stressed, we can show them where they are – where their highs and lows and vulnerabilities are. Then, we send them skills to help them deal with the customized issues in their life.''
meQuilibrium's chief science officer Dr. Andrew Shatté described a group of clergymen with poor diets and exercise habits that he introduced to the digital coaching platform. The men had previously worked with a school to change their behavior, but were unable to find any effects after two years, he said.
"This major university had been unable to make the needle move with these folks,'' Shatté said. "Then the algorithms found that the thinking style these people felt by and large was that they should be available 24/7 and sacrifice their needs for others. That's what attracted them to the clergy in the first place.''
Getting to the root of their stress was key to addressing the problem, said Shatté. "It showed that unless you look at thinking style, anything else would only give them quick fixes. We taught them ways around that thinking.''
And the key to a new and improved way of thinking? "Resilience,'' Bruce said.
The idea of giving employees "resilience'' is the bedrock of meQuilibrium. They describe the concept on their site: "Resilience is the 21st century skill that helps employees focus, contribute, and thrive in today's creative, ultra competitive, and global workplaces.''
Or, as Bruce puts it, resilience means "becoming self aware'' and "coping with what's going on in your life.''
Story continues after gallery.
Jobs with the best work-life balance, according to Glassdoor:
[bdc-gallery id="27450″]
Finding resilience involves a lot of introspection – something Shatté said many modern workers spend too little time doing. Instead, Shatté said more and more employees while away the hours in a state of chronic anxiety.
"These people have developed thinking styles where they are constantly scanning the world for biggest next threat,'' he said. "This leads to a state of being chronically overwhelmed.''
This in turn leads to serious health risks.
"Research shows this can be as bad for your health as chronic alcohol abuse,'' said Shatté. "So we help people understand that it's very difficult to control events, but you can control your response to events.''
Workers who learn this can start discerning real versus imagined threats, ultimately feeling less day-to-day stress, he added.
Though Bruce said meQuilibrium's clients remain private, she said 20 large employers are using their platform, including multiple Fortune 500 companies. Participating companies claim to see fewer employee absences, less burnout, and lower turnover, she said.
Obviously, it can be difficult to pinpoint what exactly could improve employees' mental and physical health, but if there's one thing that's clear, it's that stress has become one of employers' largest concerns.
"Our physiological stress system is not meant to operate 24/7,'' Shatté said. "We work more. We're not getting that weekend off. We're constantly wired. ''