Jobs
Who's better at making hiring decisions: job tests or managers?
A new working paper suggests that maybe computers should be calling the shots.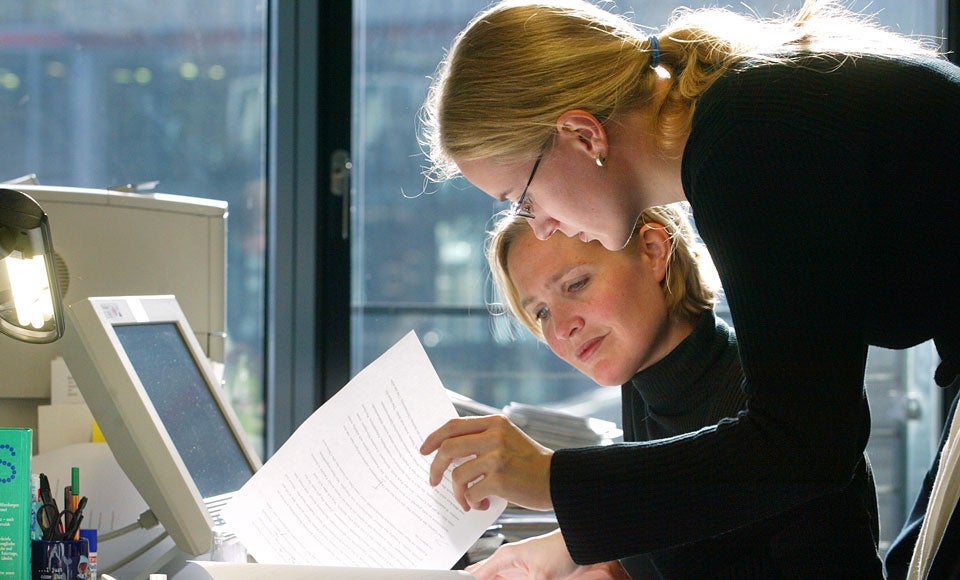 When it comes to hiring, computers make the best decisions, a new study in the National Bureau of Economic Research suggests.
The researchers came to this conclusion by using a dataset of 300,000 hires at 15 companies that use job tests for low-skilled positions like call center workers or standardized test graders. They measured how people tested initially, whether hiring managers overruled low test results to bring them on, and how workers performed later.
The study led to two key findings: job testing improved tenure by 15 percent, and managers' intervention was associated with far worse results.
"In instances where the HR manager overruled the test, it was associated with worse tenure,'' one of the researchers, Mitchell Hoffman, a professor at the University of Toronto, said. He thinks this is because people are usually overconfident about what they think they can learn from candidates in job interviews.
"People tend to think [candidates] are better than they actually are,'' said Hoffman.
Story continues after gallery.
Careers most likely to add jobs by 2019:
[bdc-gallery id="28554″]
In terms of productivity, Hoffman said the computer-picked workers showed roughly the same level of productivity as those hired by hiring managers, suggesting that recruiters weren't making a worthwhile tradeoff in any sense of the job.
Furthermore, eliminating managerial discretion could also help curb discrimination in the workplace, something that is occasionally veiled in terms like "cultural fit'' that actually just lead to managers hiring people just like them.
So if computers are so great at hiring people, why don't more companies use them?
"People sometimes don't like to trust algorithms,'' Hoffman said, explaining that research shows some people have irrational aversions to algorithms if they've had a bad experience with them, even though they work most of the time. There's also something unsettling about handing control over to computers; this has pervaded many aspects of modern culture, from self-driving cars, to white-collar work.
While the study focused on low-skilled jobs, Danielle Li, a professor at Harvard Business School and co-author of the study, said she'd be eager to see how the results translate toward people making more complicated decisions in the workplace, like doctors prescribing treatments.
"It's natural to think you're getting good information from personal interactions,'' Li continued. "But is that really better than statistical information from tests? In most cases, that's not true.''