Jobs
Are underemployed college graduates finally recovering?
According to a new study from Georgetown University, yes.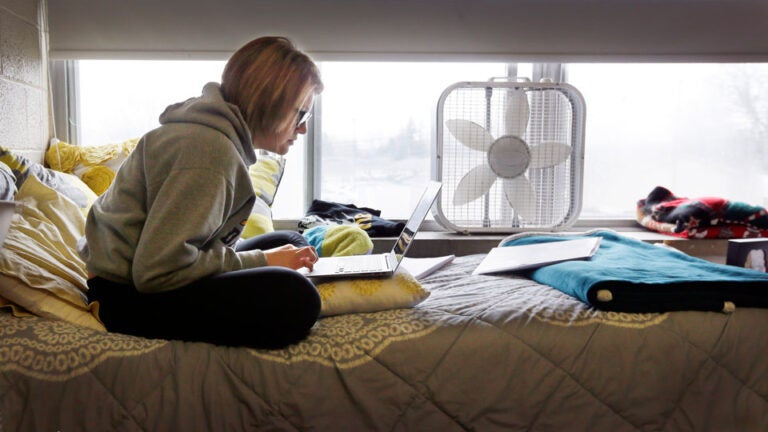 Underemployment is falling steadily since the recession for college graduates, especially among those who go on to get a graduate degree, according to a new study from Georgetown University.
The report, which focused on underemployment since the end of the recession five years ago, also showed that having a college degree drastically reduces racial differences in underemployment.
Underemployment, as opposed to the more commonly analyzed unemployment rate, means the analysis included workers with part-time jobs who would prefer to have a full-time job, as well as workers who have stopped actively seeking a job after a long bout of unemployment.
While the overall underemployment rate for college graduates has dropped from over 10 percent to 6 percent since 2010, those with graduate degrees saw their underemployment levels fall to just 4.2 percent. By contrast, high school grads had underemployment rates of 13 percent, and 19 percent of high school dropouts were underemployed.
Story continues after gallery.
Careers most likely to add jobs by 2019:
[bdc-gallery id="28554″]
Underemployment levels were much higher for minorities, with African American high school grads underemployed by almost 18 percent, followed by Hispanic high school graduates, at 12.4 percent. Meanwhile, white high school graduates' underemployment rate was 9 percent.
Having a college degree helped close the underemployment gap from nearly 10 to 2 percentage points, however, with African Americans with graduate degrees at 6 percent, Hispanics at 6.1 percent, and white graduates at 3.8 percent.
Who recovered from the recession best? Women with graduate degrees, compared to women with lower education levels, saw their underemployment levels fall by 51 percent since the jobs recovery began.