Jobs
Why Boston is a better place than San Francisco to be a software engineer
According to data from Hired, a platform that matches job candidates with companies.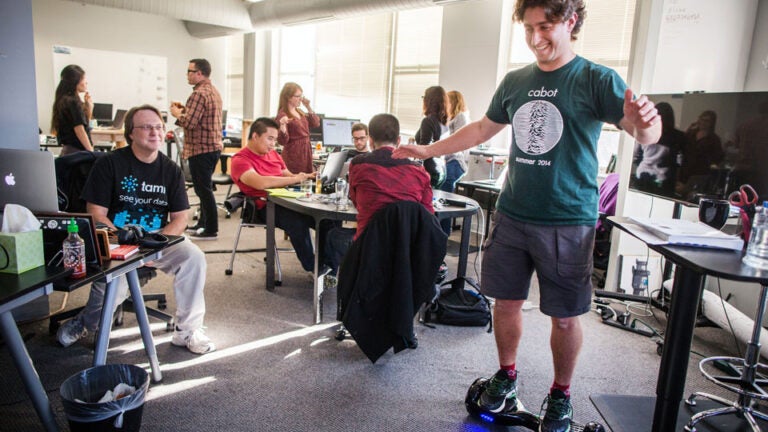 San Francisco is often regarded as the best place to be a software engineer, but new data from Hired, a platform that matches job candidates with companies, shows that living and working in Boston could actually give engineers more bang for their buck.
In order to give job seekers a better understanding of what to expect as a software engineer in 11 major cities, Hired analyzed salary data from over 80,000 interview requests and job offers over the past year that were facilitated on their platform. The salaries they looked at reflected more than 3,000 participating companies and over 10,000 job seekers.
The case for Boston
While San Francisco software engineers had the highest average salary at a whopping $132,000, Hired found that an engineer's salary goes further in nearly every other city studied (except New York) when adjusting for cost of living. This includes Boston, where the average software engineer makes $117,000 per year.
But there's more to love about working in Boston besides a lower cost of living.
"Boston is a really interesting market,'' Mehul Patel, CEO of Hired, told Boston.com. "Some markets have a lot of great companies, but not enough talent or vice versus. Boston has a vibrant community of both.''
Earlier this year, Glassdoor found that software engineer was the most in-demand job in Boston, with over 1,000 job openings. And a quick Glassdoor search this week showed companies from all different sectors are still in need, from huge online companies like Facebook and Amazon, to retailers like Staples and Rue La La.
Story continues after gallery.
Careers most likely to add jobs by 2019:
[bdc-gallery id="28554″]
Other considerations
Hired also looked into whether company size affected salary offers, and found that mid-sized companies (between 201 and 500 people) typically offer employees the highest salaries. Salary positively correlated with the size of the company until the 201-500 employee mark, where the salary started to get smaller.
Hired explained that this was a matter of mid-sized companies trying to keep offers competitive. Since small companies are often still in the Series B stage (where they're still scaling), they can offer employees more equity, while large companies over 500 people are publicly offered and can offer stock packages.
It's worth noting that Hired's report showed that software engineers who started their career in San Francisco commanded higher offers than candidates from any other city studied, so it's not a bad idea to jumpstart your career in the Bay Area before relocating.
In fact, moving is a pretty good career boost in general, with almost all cities studied (except San Francisco) offering higher salaries to candidates relocating from other markets. Boston, for examples, typically offers transplants starting salaries of $123,000, while locals generally command $114,000.
Boston doesn't hire outsiders as often as other cities, however, with just 13 percent of candidates relocating to Boston over the past year.
"Other markets were north of 35 percent in terms of people relocating,'' said Patel, "Which shows the great pool of talent in Boston already.''
What were software engineers biggest gripe with working in Boston?
The cold, Patel said. "It's noticeably harder to get candidates to relocate to Boston in the winter.''