Jobs
How to identify a 'toxic' employee and what to do if it's your co-worker
According to a new study from Harvard Business School.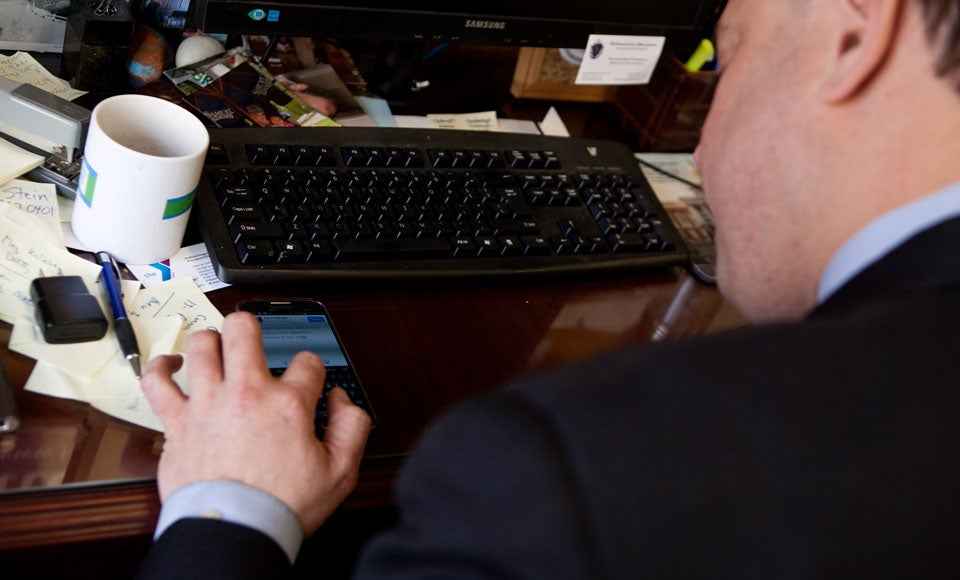 If your idea of a "toxic worker'' is someone selfish and arrogant, you're right. These employees certainly exist and take their toll on a company's morale.
But what might surprise you is that toxic employees, or, people who are harmful to an organization's performance, often have a lot of seemingly positive character traits as well, according to a new study out of Harvard Business School.
In a working paper, researchers Dylan Minor and Michael Housman looked at data from over 50,000 employees across 11 firms in an effort to identify what a "toxic worker'' looks like and how to deal with one.
Using information from a company that builds software designed by industrial-organizational psychologists to assess a job applicant's fit for a particular position, Minor and Housman got a unique peek inside the workers' minds.
Applicants were asked questions ranging from their opinion on teamwork, to how they viewed their abilities and willingness to break the rules. All the workers were in front-line service positions and paid an hourly wage.
The researchers also analyzed the productivity of the workers by examining the average time it took them to handle a transaction, and looked at their customer service ratings. If an employee had been terminated, the researchers could see the date of termination and why he or she was let go.
With the idea of a "toxic worker'' as someone who is ultimately harmful to a company's performance – fiscally or culturally – the researchers used the dataset to better identify these types of employees.
According to their research, toxic workers might not be what you'd expect: they're typically diligent employees and meticulous rule followers, described as "productive'' and "rule-following.''
This could be because they will do whatever it takes to achieve the job they want, the study suggests, calling extreme examples of this behavior "Machiavellian.'' The researchers also added that just because a toxic worker might have a faster output, doesn't necessarily mean the quality of their work was better than other workers.
Other traits of the toxic workers studied were easier to spot as problematic, with the other two most common descriptors being "overconfident'' and "self-regarding.'' This self-serving behavior can hurt team morale and company business.
"Even relatively modest levels of toxic behavior can cause major organizational cost, including customer loss, loss of employee morale, increased turnover, and loss of legitimacy among important external stakeholders,'' the study states.
Story continues after gallery.
Best jobs for work-life balance, according to Glassdoor:
[bdc-gallery id="27450″]
Unfortunately, as the study shows, toxic workers can be hard to spot.
Toxic employees can often float beneath the radar or even achieve praise in certain environments – especially competitive ones like finance or business. "For example, an investment bank with a rogue trader who is making the firm millions in profits might be tempted to look the other way when the trader is found to be overstepping the legal boundaries,'' the study states.
Yet this type of behavior rarely ends well, and toxic workers certainly can have a devastating financial impact on a company.
The research found that the cost of replacing a worker who left in response to a toxic team member cost a company about $17,330, not including other potential costs like litigation, regulatory penalty, and reduced employee productivity.
Furthermore, those who don't leave their company despite having a toxic teammate could actually pick up some of the bad traits, the researchers said. Toxicity breeds more toxicity.
If you work with a toxic worker, what should you do?
An article on ABC suggests avoiding toxic hires has a lot to do with how a business establishes its culture from the get-go, saying, "It lies with the leadership and the culture they have created from the beginning – which is why it's hard in big banks, for example, because the culture has encouraged competitiveness in the past.''
But if you already have a toxic person on your team, the researchers suggest you do your best to avoid them; after all, their bad behavior is likely to get them fired eventually. Just remember that a toxic person's short-term gains will probably meet a bitter end.