Jobs
How the world of work changed in Greater Boston this year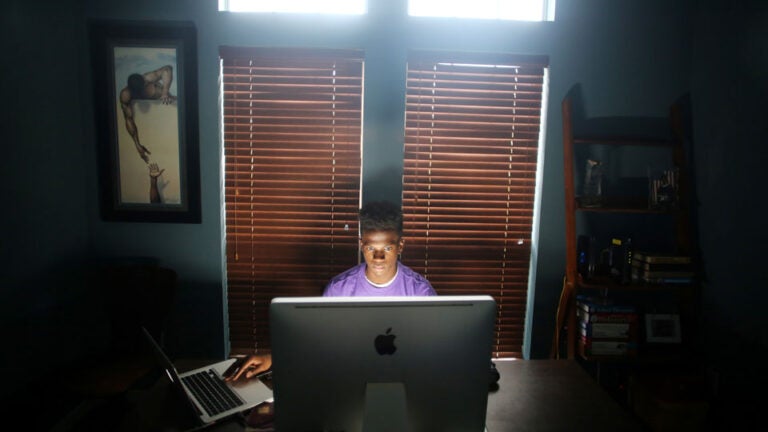 In many ways, 2015 was a promising year for job seekers in Greater Boston. Falling unemployment rates across the country meant a strong economy and better job prospects across industries, letting many talented workers be more selective in choosing where they work.
In a similar vein, other workplace trends also favored the employee, with many companies sensing a growing need for better work-life balance. Some organizations addressed this by expanding maternity and paternity leave, offering flexible work options, and putting more emphasis on workplace wellness.
2015 was not entirely without its hiccups, however: Some companies faced major lawsuits over misclassifying workers – a problem that is bound to continue as the contingent workforce grows.
To keep you in the know, Boston.com rounded up some of the most tossed-around phrases, movements, and shake-ups in the 2015 workplace:
1. Expanded paternity and maternity leave
This year, it seemed as though more and more workers became aware of (and a little outraged over) the fact that the U.S. is still one of the only developed countries in the world without guaranteed paid maternity leave. At companies without this benefit – or with very brief maternity leaves – new mothers often have to choose between taking care of their infant, and keeping their job. Paternity leave is an even less common benefit, though many articles this year focused on more fathers wanting to mix "breadwinning with caregiving.''
To address this growing concern, many notable companies like Netflix, Amazon, Microsoft, and Spotify began expanding their maternity or paternity leaves, offering full pay for months at a time.
Here, the magazine Working Mother put out a list of companies with the best benefits for new parents. Four Boston organizations – Bain & Co., The Boston Consulting Group, MassMutual Financial Group, and State Street – made the cut.
2. Flexible work schedule
As millennials continue taking over the workforce, their needs and wants are shaping benefits companies offer employees. And one thing millennials really seem to desire is the ability to work flexibly – whether that means telecommuting, working flexible hours, or even having reduced workweeks.
In response, many local companies like TripAdvisor, HubSpot, and Raytheon broadcast their telecommuting options and flexible work schedules as a way to attract the most talented workers.
3. Freelance economy
Whether you call yourself a freelancer, contract worker, or soloist – if you're self-employed, you're part of nearly one-third of all American workers and the growing on-demand economy.
As more companies create business models that expand and contract based on service needs, it's unlikely this growing group of workers is going anywhere, especially in Boston, where the "Solo Project,'' a research initiative aimed at kick-starting a national conversation about independent workers launched this fall.
4. Collaborative workspace
Thanks in large part to the aforementioned growing number of freelancers, collaborative workspaces are on the rise. They're places where individuals or small teams can pay to share an office space and other work resources with a community.
In Boston, there are plenty of options to choose from all over the city, with different amenities and varying price-points.
5. Urbanization
Millennials – especially the really gifted ones — don't want to work in the suburbs, and are more frequently demanding offices near downtown Boston or Cambridge. Sure, it's expensive, but many companies think the cost of pricey office space is worth it if they're attracting and retaining top talent.
The trend toward urbanization isn't limited to Beantown, either. It's happening across the country.
6. Mindfulness
Many companies offer workplace wellness programs that incentivize employees to have healthier lifestyles, by encouraging healthy eating, exercise, and even helping some workers quit smoking. While these programs are not a new phenomenon, some companies are now turning their focus to another area of wellness – mental health.
One example of this trend was the meditation app "Headspace'' getting a $30 million funding deal to help build an enterprise product for businesses that want to provide mindfulness training for employees. Other businesses have started offering yoga and meditation classes.
7. Death of the performance review
This year, a number of notable companies like Accenture, Adobe, and Gap got rid of something that seems universally loathed – the performance review.
The practice, dreaded by managers and employees alike, has become widely regarded as an outdated practice that costs companies far too much time and money. Instead, companies like General Electric are encouraging managers to have frequent conversations with workers where they provide constructive feedback.
8. Hybrid workers
In 2015, it's no longer enough to be a "social media expert'' or a "web designer.'' The modern job market demands hybrid workers, or people with multiple skills across multiple functions – for example, a human resources manager who excels at social media, or a sales representative who's also an IT professional.
To set yourself a part, it might be a good idea to bolster your skillset by registering for that coding course, or taking a class on data analysis.
9. Misclassified workers
Another effect of the on-demand economy is the increasing prevalence of lawsuits over the misclassification of workers. The difference in pay and benefits between being called a full-time employee or a "contractor'' can be huge. Uber, Amazon, FedEx, and Google Express all faced class action lawsuits, and the trend does not seem to be dying down anytime soon.
If you're concerned about whether you should be classified as an independent contractor or a full-time employee, there are plenty of ways to figure out who's in control – you or the employer.
10. Standing desks
Some scary scientific studies this year caused much concern over the dangers of sitting still for too long, so many companies turned to standing desks (or even treadmill desks!).
If the thought of heart disease, tight hips, poor circulation, and mushy abs seems unpleasant to you, maybe consider petitioning for a standing desk at your workplace.
Jobs with the best work-life balance, according to Glassdoor:
[bdc-gallery id="27450″]