Jobs
Who gets holiday bonuses and will they be good this year?
Asking for a friend.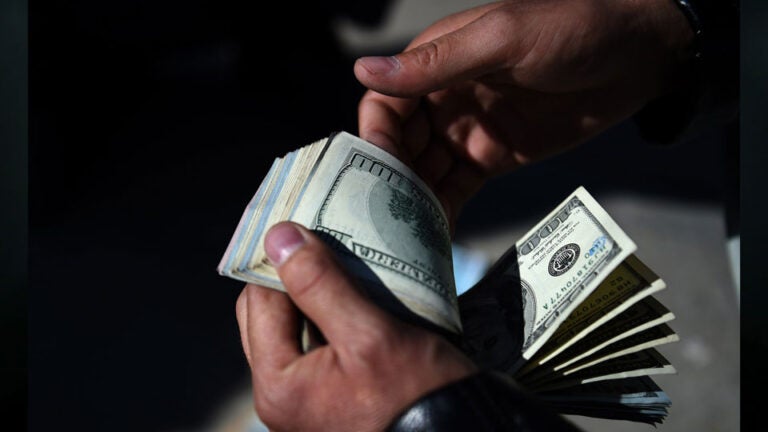 Scrooges might be lightening up a little bit: Though few employed Americans expect a holiday bonus this year, Bloomberg reports that the number of companies giving them out is steadily increasing.
According to a recent report from personal finance site Bankrate, only 22 percent of employed Americans expect a holiday bonus and just 12 percent await a pay raise this holiday season, thanks to years of slow wage growth and skepticism about the recovery of the job market.
Yet when Bloomberg surveyed 368 human resource professionals and executives about their year-end holiday practices, 42 percent said they planned to give out end-of-year bonuses in 2015, with most leaning toward cash over gifts.
And there's reason to expect more good tidings in the future, as Bloomberg points out that the number of companies surveyed saying they'd give out cash bonuses has increased from about 10 percent in 1978 to around 30 percent this year (despite a slight dip during the recession).
Jobs with the best work-life balance, according to Glassdoor:
[bdc-gallery id="27450″]
Despite this news, Americans receiving cash bonuses say they won't splurge on anything crazy. According to Bankrate, 35 percent said they'd put the money toward savings, while 22 percent said it would go toward paying off debt. Another 19 percent said they'd just pay their bills.
Some workers are more likely to receive bonuses than others, however.
Workers in small private-sector companies have a fairly good chance of receiving a holiday bonus, with half of surveyed respondents with fewer than 1,000 workers saying they'd distribute bonuses in some form to employees, Bloomberg said. But those in the nonbusiness sector like education, government, and healthcare shouldn't get too excited.
How much should the lucky recipients expect?
The range of holiday bonuses is pretty vast depending on the industry and job type, but the average company bonus is around $858, according to Accounting Principles, which says only 21 percent of bonuses are over $1,000. Some managers receive as much as $40,000, however, while many non-management workers get around $500.
Yet if you're fortunate enough to work at Hilcorp, a Houston-based oil and natural gas company, you can expect to take home a whopping $100,000 this season.
Holiday bonuses originated around the turn of the 20th century, when U.S. employers began giving workers cash bonuses rather than the more traditional 19th century presents of turkeys, candy, and watches, writes the Huffington Post.
While most employers preferred to treat the bonus as a discretionary gift, many recipients increasingly felt entitled to the holiday bonus, with some workers pressuring companies to label them as entitlements or regular compensation. In fact, in 1950 when a firm reduced the annual Christmas bonus to make up for a new retirement plan, the union tried to negotiate the employees' holiday bonus.
Since then, the idea of bonuses as a "gift'' has been questionable, but as recent surveys show, most of us don't really expect them anyway.