Jobs
To land a better paying job, don't quit the one you have now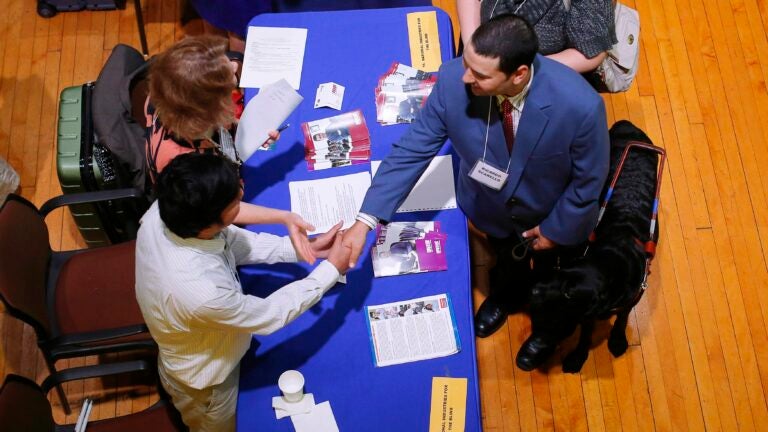 Imagine you are stuck in a job you can't stand. Perhaps your instinct is to just quit. That way you'll be happier and have more time to dedicate to finding a new, better job.
Fight that instinct, says a new study from the Boston Consulting Group (BCG) and Recruit Works Institute. The old saying, "It's easier to find a job when you already have one,'' appears to be true.
To get a better understanding of the modern job search, BCG and the research institute undertook a huge survey of over 13,000 individuals from 13 countries, shedding light on everything from the most effective job search methods, to the duration of time people spend searching. They also looked into whether job seekers saw an income increase or decrease at their new positions, and whether they felt happy at their new job.
They found that income improvement was closely tied to an individual's employment status immediately before landing a new job. Respondents who recently lost their job were far less likely to land a better-paying job than those who were merely "not satisfied'' at their previous jobs. This could be because unemployed job seekers are more likely to take one of their first job offers without searching around for a better offer.
Somewhat unsurprisingly, those who switched jobs specifically because of better offers were most likely to see an income increase.
Story continues after gallery.
Jobs with the best work-life balance, according to Glassdoor:
[bdc-gallery id="27450″]
How you search for a job could also impact your likelihood for income improvement.
In the U.S., over half (60 percent) of job seekers using popular job search channels like the Internet, paper media, and job training centers saw their income increase after finding a new job, while candidates who were highly educated and used strong alumni networks were even more successful, with 70 percent landing a raise.
Meanwhile, only about 50 percent of people who used the public, referral, and direct inquiry channels saw their incomes increase.