Jobs
Google Chrome wants you to stop saying 'sorry' in emails
"Just Not Sorry'' is downloadable at the Chrome app store.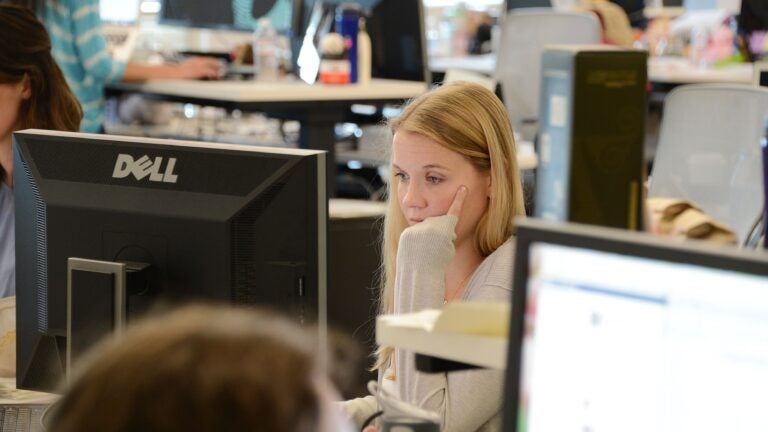 Most of us have some experience apologizing for things we're not really sorry for, but what you might not realize is that this type of language can seem self-demeaning, especially if you say, 'sorry,' too often.
While this compulsion is not gender exclusive, women are often pegged as more likely to use weak language, especially in the workplace, which can hurt their chances of assuming roles of power.
Now, Google Chrome is taking steps to help women eliminate apologetic language – from their emails, at least.
The company has created a new Chrome browser extension called "Just Not Sorry,'' which pinpoints powerless phrases like, "just,'' "I think,'' "actually,'' and "sorry,'' and encourages users to eliminate the language from their emails.
Story continues after gallery.
Platforms that help connect freelancers with jobs:
[bdc-gallery id="27081″]
After downloading the extension at the Chrome app store, users will see any self-demeaning phrases such as "I'm no expert'' highlighted in another color as if it were a spelling error. Then, a quote will appear that explains why it's a weak phrase.
For example, using, "just'' will create a pop-up message from women leadership expert Tara Mohr: "'Just' demeans what you have to say. 'Just' shrinks your power.''
The creator of the feature, Tami Reiss, is also the CEO of Cyrus Innovation, a software development consulting firm that specializes in women-led companies and tech teams.
She wrote about the idea behind the feature in a recent Medium post.
From Medium:
"When someone uses one of these qualifiers, it minimizes others confidence in their ideas. Whether you're persuading an investor to provide funding, announcing a change in direction to your colleagues, or promoting your services to a client, you are building their confidence in you.

Qualifiers hint to the reader that you don't have faith in what you're saying. The last thing you need is to seem unsure of yourself. We want to make it easy to kick the habit by making it obvious when these qualifiers are holding us back.''
Reiss said she hopes women using "Just Not Sorry'' will build mindfulness to avoid these terms in all forms of written and verbal communication.