Jobs
Why being a job-hopper is actually good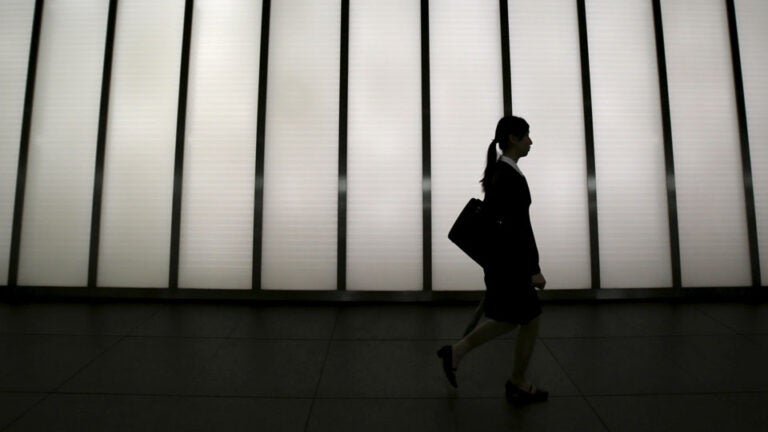 Job-hoppers used to be seen as flaky people without much loyalty to a company, but career experts say this just isn't the case anymore. In fact, some suggest that job-hopping is starting to be seen as a good thing.
"The way of staying with a company for 30 years and retiring with a pension is gone,'' said Frank Dadah, managing director in WinterWyman contract staffing's accounting, finance and administrative division.
Instead, Dadah said, workers of all ages and occupations are far more likely to switch jobs every few years, in constant search of a better salary and career development. A recent Fast Company article described modern job-hoppers as "overachievers,'' people always in search of their next conquest.
Dadah said he attributes this in part to a strong job market ripe with opportunities.
Indeed, U.S. employers in December laid-off the smallest number of workers in more than 15 years, The New York Times reports. This means job seekers can afford to be pickier when finding a job, and talented workers are more likely to be aggressively recruited.
As a result, employers are happy to overlook job-hopping as a negative trait, Dadah said, as long as workers are moving laterally, or up the career ladder.
"It's no longer the 'Scarlet Letter,' it used to be,'' he added.
Story continues after gallery.
Jobs with the most projected growth over the next decade:
[bdc-gallery id="33611″]
Patricia Hunt Sinacole, founder of HR consulting firm First Beacon Group LLC, echoed Dadah, saying job seekers – especially millennials – are increasingly interested in finding careers with plenty of opportunities for skills development.
She said she's noticed diminished company loyalty among workers from a variety of job sectors, but said this attitude seems most prevalent in the tech sector, a group "disenchanted'' with the corporate world.
"I think more people are asking themselves, 'Why shouldn't I take new opportunities? Why shouldn't I move around more to aggressively protect my interests and my family?''' Hunt Sinacole said.
Job-hoppers can often secure higher salaries than their counterparts, sometimes due to their broad skill base and impressive learning curve, Fast Company said, adding that job-hopping every three years can actually make your life "more stable.'' That's because if you're ever laid-off suddenly, you know how to quickly adapt and find a new career path.
In fact, Hunt Sinacole suggested that staying at one company for too long can even be seen as a bad thing.
"Having just one employer for 10 to 15 years may make employers wonder if you're not adaptable, or don't have new skills,'' Hunt Sinacole said. "There's just a perceived lack of flexibility.''
The best way to always be ready to job-hop? Network constantly, Hunt Sinacole said.
"I always tell job candidates to always be looking and have your eyes open because it's a very uncertain world,'' she said. "The strongest candidates are always networking. Then, if something happens, you have a professional network to rely on, and that's still how most people find jobs.''