Jobs
The most and least stressful jobs of 2016
According to job site CareerCast.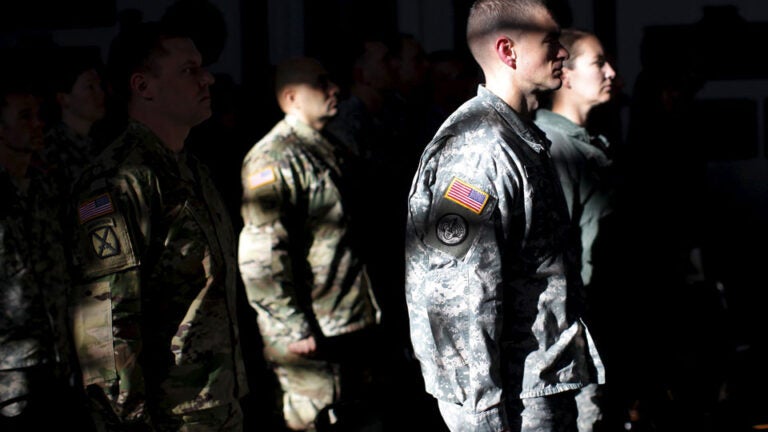 Occupations where pressure is virtually omnipresent tend to take the top spot on job-finding site CareerCast's annual ranking of most stressful jobs, and this year is no different.
Using information from the Census Bureau, the Bureau of Labor Statistics and the Department of Labor, CareerCast ranks 200 jobs by looking at 100 different criteria, including physical demands, environmental conditions, life risk, income, and growth potential. While firefighter was ranked No. 1 last year, in 2016 it fell to No. 2, with enlisted military personnel taking the top spot.
Both occupations frequently make the "most stressful'' list, as both involve protecting others while facing life-threatening dangers.
Other jobs like event coordinator, public relations executive, and reporter made the most stressful list both years due to factors ranging from tight deadlines and late hours, to working with difficult clients.
Story continues after galley.
Jobs with the most projected growth over the next decade:
[bdc-gallery id="33611″]
On the flip side, the least stressful jobs were occupations that offered a more favorable atmosphere for workers.
CareerCast analyzed 11 factors, including travel requirements, competition in the field, and working in the public eye, and deemed information security analyst the least stressful job of 2016, followed by diagnostic medical sonographer, and tenured university professor, which took the No. 3 spot last year as well.
Many of these jobs involve pleasant one-on-one interactions, CareerCast said, or allow employees to work in relaxed office or lab settings.
This isn't the first year on the least-stressful list for many of the jobs, including hair stylist, which took the No. 1 spot last year, followed by audiologist, and medical records technician.
Though these jobs might be less stressful on a day-to-day basis, CareerCast points out that they're not without their hiccups.
Information security analysts, for example, could face a sudden security breach in their company or governmental agency's computer network data – something that happened quite frequently in 2015. When that happens, analysts might encounter quite a bit of pressure to remedy the situation as quickly as possible.
One thing CareerCast's ranking also doesn't take into account – that could greatly add stress to a worker's life – is salary.
A few of the least stressful jobs this year like hair stylist, jeweler, and medical records technician have a median annual income below $40,000, which could make it hard to live for city dwellers and those with families.