Jobs
'The Lunch Report' tells workers what to eat near their office
It launches in a few Boston neighborhoods next week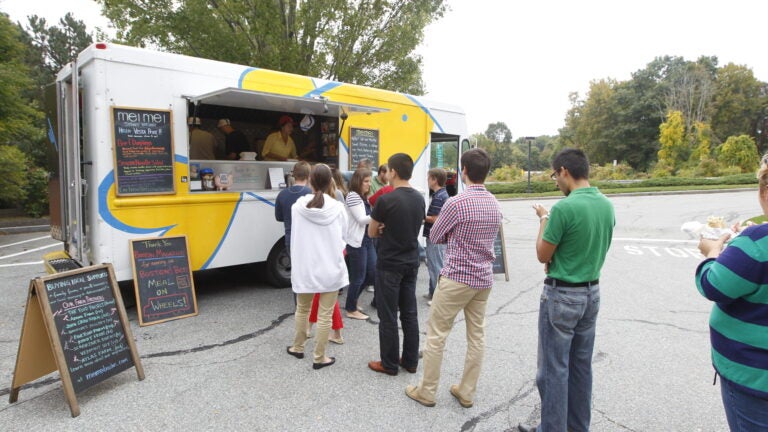 Workers around Boston won't have to wonder what's for lunch near their office anymore.
Starting Monday, January 25, "The Lunch Report," a startup out of Northeastern University, will send employees emails every morning letting them know all the lunch specials at restaurants and food trucks in the following neighborhoods: Back Bay, the South End,  Seaport, the Financial District, and Beacon Hill.
The Lunch Report was founded by Larissa Weinstein, a student at Northeastern University who was bitten with the entrepreneurial bug after realizing she was tired of wondering which days of the week Flour Bakery and Cafe would have the tomato soup she loves so much.
"I never knew when they were going to have it, so I started to think it would be great to have a centralized location to find all the specific specials in a specific neighborhood," Weinstein explained to Boston.com.
After toying with the idea of an app, Weinstein said she settled on email.
"One reason being I can't code an app for myself," Weinstein said, laughing. "The other reason is I think we're kind of returning to email. There are so many media platforms trying to get our attention that I think we are returning to email for its simplicity."
When users subscribe, they can choose a lunch report for one specific neighborhood or multiple areas. They will get sent a separate email for each neighborhood selected.
"That makes it great for people who go into the office some days, but work from home other days," Weinstein said.
To decide which restaurants and food trucks to include in the report, Weinstein said she relied on her Boston knowledge and friends' advice for the most part, sending cold emails to restaurants or canvassing neighborhoods in person. There are currently 24 restaurants and food trucks participating, and an additional 10 have expressed serious interest but are still pending at this time, Weinstein said.
Once The Lunch Report gains traction, Weinstein hopes to expand it to include exclusive offers at a small cost for subscribers, as well as ad space for different restaurants.
Massachusetts grad schools where alumni make the most money:
[bdc-gallery id="33557″]