Jobs
Boston among top 10 metro areas for STEM jobs
According to a recent WalletHub report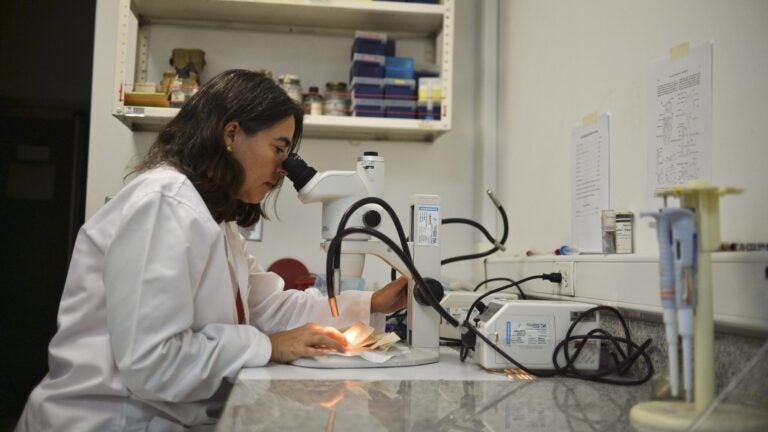 With Greater Boston's plethora of esteemed universities and tech startups, Bostonians have long known that the STEM fields (science, technology, engineering, and math) aren't just for Silicon Valley dwellers. But according to a recent WalletHub report, the Boston metro area even ranks within the top 10 places in the U.S. for STEM jobs.
To determine the best markets for STEM professionals, WalletHub used data from the Bureau of Labor Statistics and compared the 100 largest metro areas across 16 key metrics, including median wage growth, tech startup density, and job openings, with each metric given a value between 0 and 100.
Using this scale, WalletHub ranked the Boston-Cambridge-Newton area as the No. 6 best place for STEM professionals, giving Boston a total score of 55.64.
For individual metrics, Boston took the No. 1 spot in a couple areas, including its mathematics performance for fourth and eighth grade test scores and the number of engineering universities in the top 100 U.S. News and World Report ranking.
Unsurprisingly, the San Jose-Sunnyvale-Santa Clara, California metro area came in at No. 1 for STEM workers, followed by Austin and Seattle. Meanwhile, the North Port-Sarasota-Bradenton, Florida area rounded out the bottom of the list at No. 100.
As WalletHub pointed out, however, being in STEM is a pretty good idea no matter where you live.
Data from the Bureau of Labor Statistics shows that STEM professions are expected to expand 1.7 times faster than non-STEM occupations between 2010 and 2020, and the annual average wage for STEM workers is fairly high at a collective $85,570 — 81 percent more than the national average of $47,230 for all jobs.
Furthermore, roughly half of all STEM jobs don't require a four-year college education.
And those working in technology specifically have even better prospects.
According to a recent report from Dice, a career-finding site for tech professionals, those working in the technology sector saw their average salaries in the U.S. have the biggest year-over-year leap ever, up 7.7 percent to $96,370 annually from 2014.  Bonuses and contract rates also rose from 2014, with tech salaries in seven metro areas reaching six-figures for the first time in a decade.
Dice also found Boston to be the fourth highest-earning metro for tech professionals, with an average salary of $103,675.
"The competition for tech talent today is undeniable," said Bob Melk, president of Dice. "Demand for skilled talent and low unemployment rates for tech professionals aren't making the hiring landscape any easier. Employers realize offering competitive pay is a necessity. What's promising is the tech industry recognizes the need to fill open seats as well as to reward tech talent for their hard work."
The 10 best jobs in America, and who's hiring in Boston right now:
[bdc-gallery id="33983″]